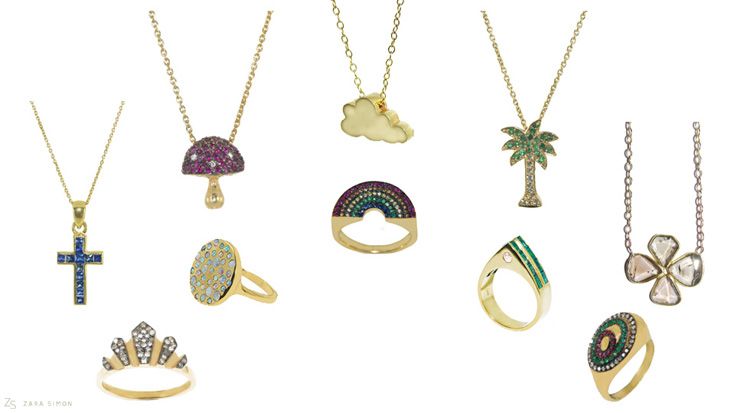 Summer is getting closer and Zara Simon's newest collection couldn't be any more perfect than this. Her newest Tropics collection is a fun and vibrant collection. Tropical paradise with sparkling and color tones!
The jewelry pieces are each made of in 9 carat solid gold with some pieces in silver. Included in the collection are the 'secret eye' pieces. These pieces can hold any photo chosen by the customer and is set behind a tiny lens that you can look thru! Such a unique idea!
The Secret Eye Tiara ring for example is beautiful bespoke ring, set with emeralds, for you to chose a 'Secret' image or text to hide within the rings eye.

Another amazing 'secret' piece is the Secret Cross pendant. The Secret Cross pendant is a take on the Masonic ball pendants a lot of fun too. You can chose between a number of different symbols to be engraved on each side. 20 symbols are featured. A must have for sure.


View the entire collection here.
[All images via Zara Simon | Collage by MoJ]