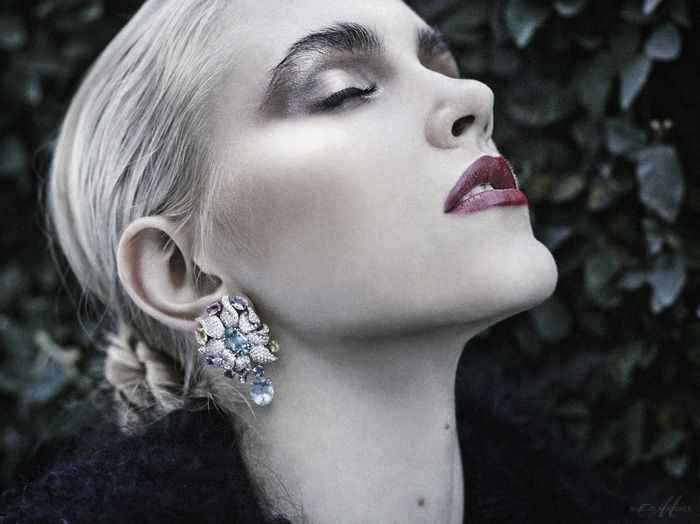 Margot McKinney's Objects of Desire collection is full of confident, glamorous pieces that transcend the boundaries of fashion.
The Exquisite Aquamarine, Green Beryl & Sapphire earrings are to die for. Since it's Spring, some flowers and colored gems can't do wrong.
The green beryl is adorned with diamond petals and multi color sapphires. All set in 18k white gold with matching aquamarine dangles. It couldn't be any prettier.

Growing up in Australia and surrounded by beautiful jewelry (Margot is the fourth generation of a family jewelry business), Margot McKinney has an appreciation for all the grand eras of design. It is these various styles that are the inspiration for her jewellery.
Stunning colors and precious jewels are her trademark.