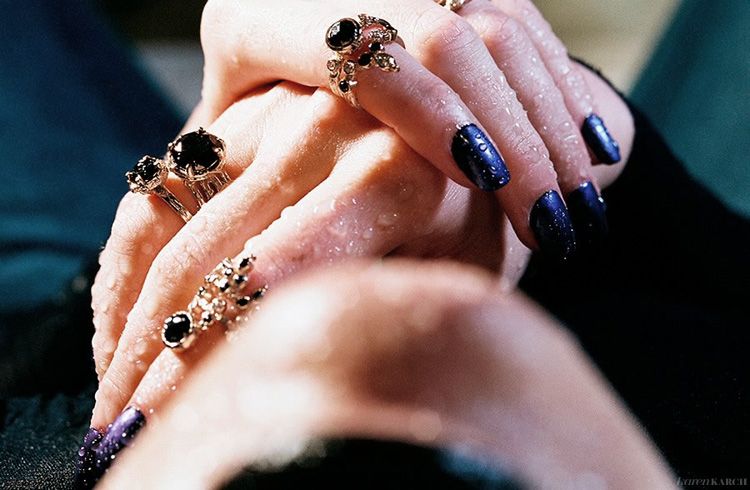 My decision to feature this piece was quickly made. I love Karen Karch designs so I thought it was about time to put her in the spotlight. I took a peek at her collections, looked, went fort Pink Coral & Sapphire and there she was…that ring! A gorgeous ring with pink sapphires and black diamonds. A beautiful tiara-shaped ring. Then I looked at its name and I instantly knew, that's the one. Belgian Tiara ring. Belgian, I am Belgian! It was meant to be.
Karen got inspired by a photo of Queen Elisabeth of Belgium (aka Elisabeth of Bavaria. Yes, godchild and niece of Empress Sissi!) wearing a tiara upside down on her head.
The contrast between the different color stones, pink sapphires and black diamonds, works out perfectly.
Queen Elizabeth, she certainly wore this tiara in a less-than usual way.