As being a lover of jewelry since a long time and having worked for John Hardy, Gurhan and Lalique and consulted with designers like Paige Novick, Shawn Ames and Michael Aram Jewelry, Maya started to designing her own collection two years ago. That's how Crusoe Jewelry was born.
The inspiration to launch Crusoe Jewelry began with a sun-drenched afternoon aboard the sailboat Crusoe in the heart of the Long Island Sound. Marine-inspired, I love it!
The journey continues with the ever evolving collection from designer Maya Ahluwalia.

Maya's latest collection is called Adrift. Inspired by the chock, a piece of hardware that supports a dock line found on the boat or along the
dock, the Adrift Collection features the overlapping motif interpreted into a variety of designs.
What's particualr to Crusoe Jewelry is that all pieces are produced in matte bronze and matte silver. This matte finish to me is kind of obvious instead of polished pieces as when being on the beach, the wind and sand blemishes everything.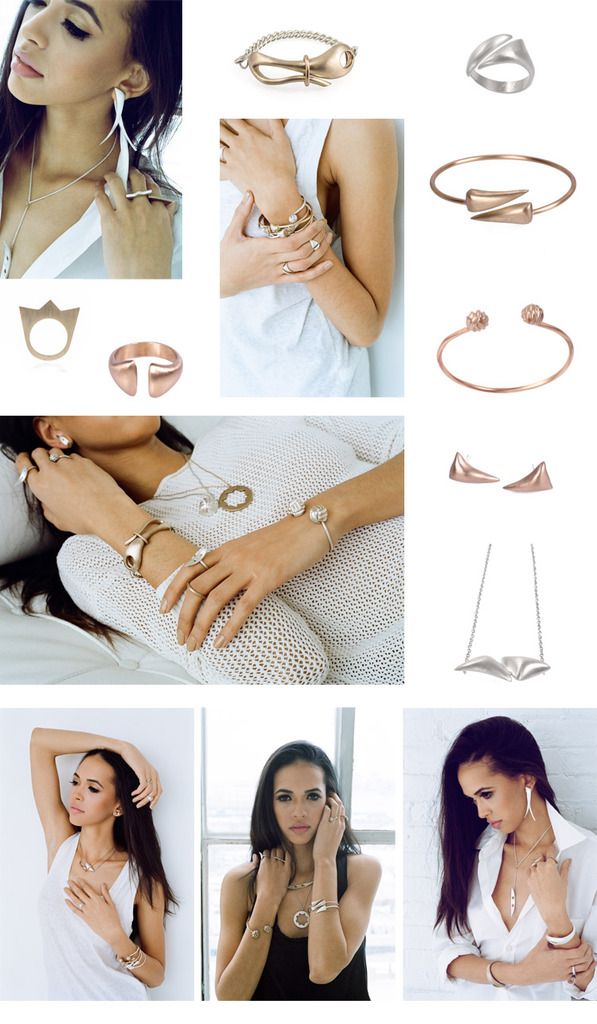 My favorite pieces? I absolutely love the lines and shapes of the Montauk cuff and Montauk bracelet. But also the Mystic rings, Adrift Diagonal open ring and Adrift Diagonal bangle.
I find it really admirable the path Maya has taken. It is very inspiring, to all of us I guess.