New York creative director and designer Angie Marei of Diaboli Kill created an incredible kind of Pearl ring. A stunner and even beyond that.
The Isis white pearl ring in 18k yellow gold, white diamonds and black enamel as seen worn above is available by custom order only. Ain't it a beauty?
This ring also comes with Japanese chocolate color Akoya pearl. In case you are a lover of the dark side, you then might like the Black rhodium plated 14K yellow gold ring with Precious Rubies or Green Tsavorites.
The pearl ring has such a beautiful design that you won't be able to get your eyes off of it. Every angle of it is gorgeous. It is quite a statement piece.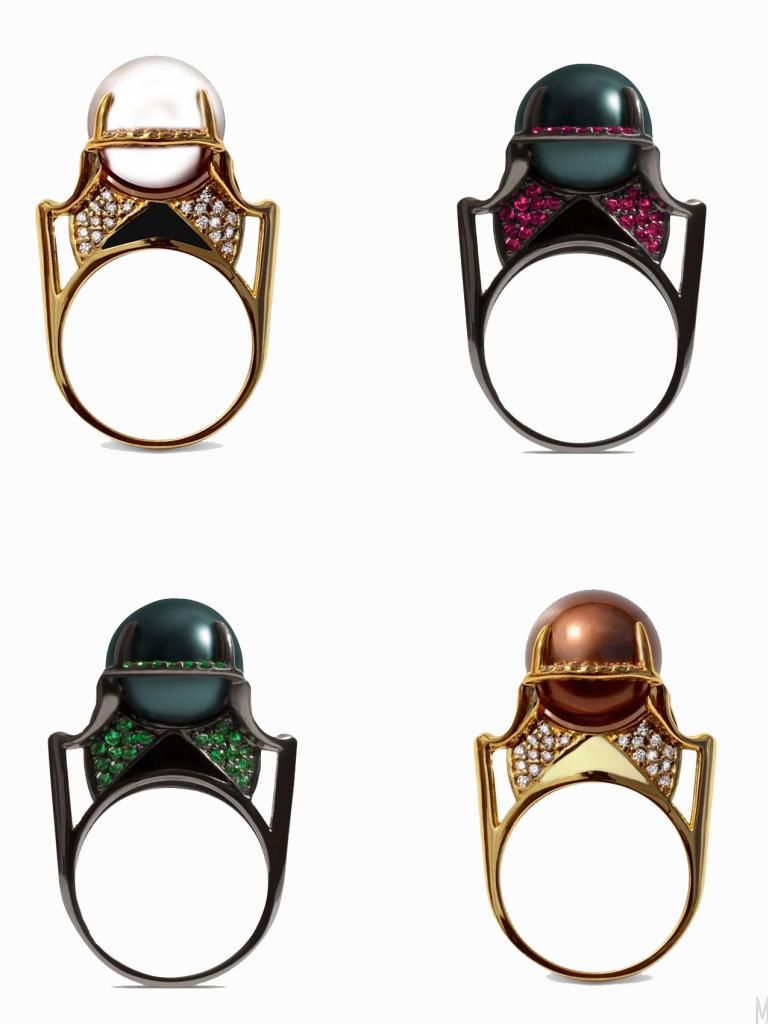 [All images via Diaboli Kill and Instagram | Edit and collage by MoJ]