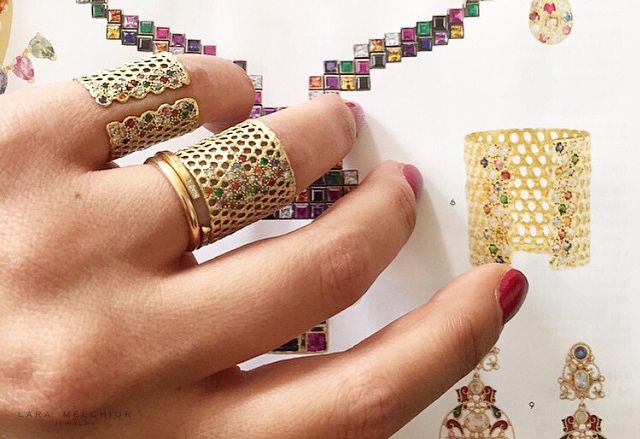 My today's crush are the jewels by Lara Melchior. The Parisian designer has launched her brand in 2010 and creates beautiful fine jewelry.
The pieces which really stand out are her single earrings and stunning honeycomb rings. At least, those are my favorites. Those pretty jewels instantly caught my attention.
And haven't left it ever since.
Delicate jewelry which come as petals, honeycombs along with medaillons and cuffs with gold at the heart of each composition.