Ray Griffiths has recently conquered my heart. Yes indeed, I have fallen in love with his colorful range of rings. Stunning rings.
They are each to die for. If you need a cocktail ring, Ray has got the one of your dreams waiting for you. I have already spotted mine!

Renowned for his exquisite metalwork, brilliantly-cut gemstones, profound technical skills and harmonious designs, Ray creates heirloom earrings, necklaces, rings and bracelets. The "crownwork", his trademark, visible in his settings reflect his early training fabricating the intricate substructure of tiaras and crowns. Ray has a great sense of composition, form and valuation of precious metals, gems and diamonds.
I was completely blown away by how unique and stunning his jewelery is, and his unique "crownwork" style.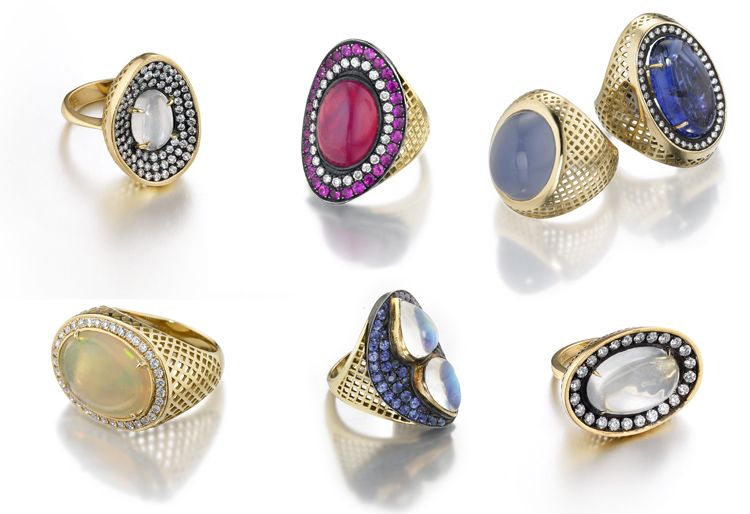 [All images via Instagram & thanks to Ray Griffiths himself | Collage by MoJ]