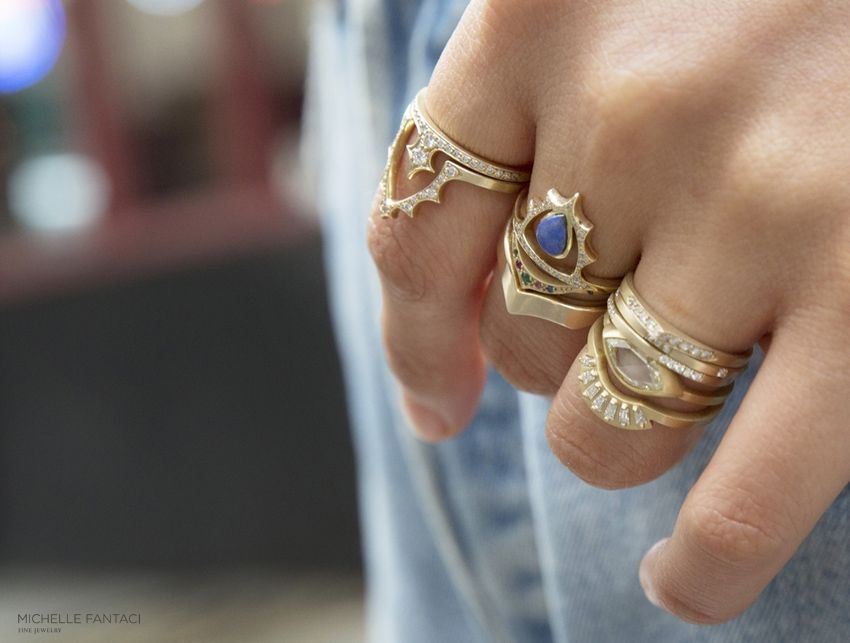 I admire many jewelry designers. It's always facinating to discover them and their new creations. Michelle Fantaci is one of those. Ever since I created this blog, I kept on following her work. Some time ago (last year actually) she launched her new pieces, called Chess Collection,  and I was instantly in love with the design of every single one of her rings, cuffs, earrings and necklaces. All of them, yes! Their shapes and colors are fascinating.
My favorites are her Queen and King rings so i thought it would be nice to feature them on the blog today. You might know her latest collection. it simply is magneficent.
It's hard not to adore. They are elegant, luxurious, femine and modern all at once.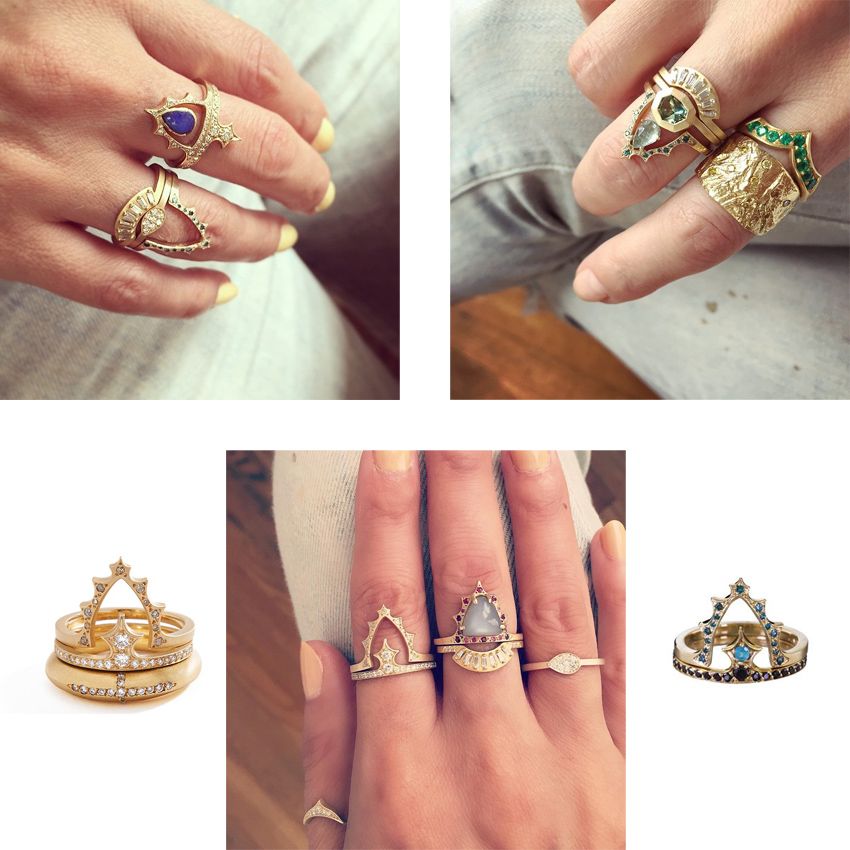 The other thing I also love about her Chess collection is how playful it is. Yes, playful. Not only because of the colors of the gemstones butalso how you can mix and match rings and cuff. Endless options! It's up to you to create your style with the pieces you adore.