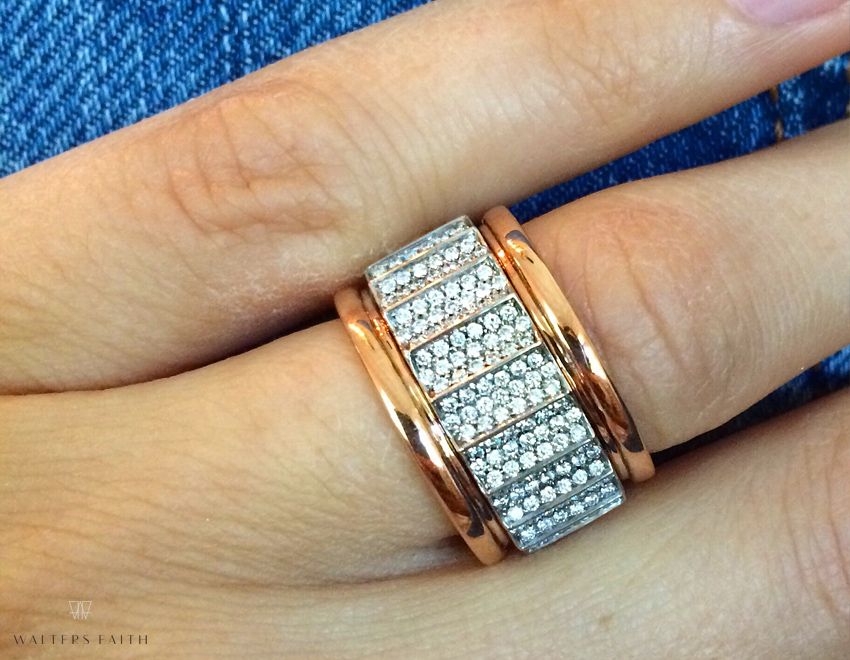 This Fluted Band ring as featured by today, is one of Walters Faith signature pieces called Clive. Strong and bold fluted rings. These rings will last a lifetime without a doubt.
Walters Faith was founded in 2013 by Mollie Good and Stephanie Abramow. The line melds the elegance of timeless jewelry with the principles of modern design. As you can clearly see all, the fabulous Clive rings, as well as every other creation, is inspired by everything from classic architecture to the world of modern art, as well the unique milieu of New York City, her pieces are bold yet thoughtfully crafted for effortless sophistication.

Many pieces of the current collection feature a hexagon, a design signature derived from the mirror image of the Walters Faith logo, creating a distinct sense of identity, while infusing the collection with a modern geometric appeal.
Like the Clive rings, Walters Faith is a synthesis of bold & fine.


The Clive ring comes in six styles from sterling to silver to gold, with or without diamonds and also a smaller version (3mm band width) which is perfect to stack with!