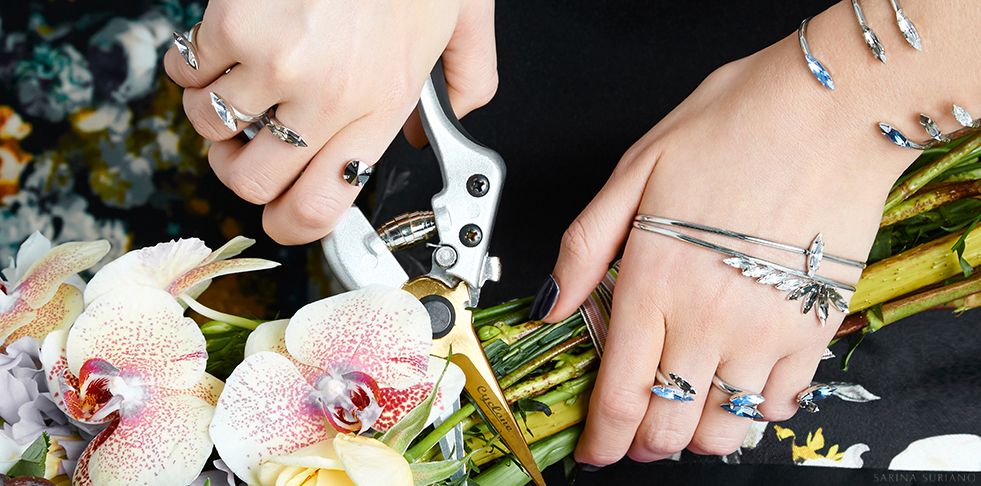 It's official, the Floris collection is my favorite collection by Sarina Suriano. From the collar necklaces to all other sparkling pieces. They are all so pretty. And also a must have to get for the upcoming festive season.
The pieces are stylish and feminine. Designer Sarina Suriano knows what us women like, that's for sure.
The Floris collection is a Limited Edition collection using vintage Swarovski stones from 1964 in sparkling black diamond, Montana blue & light sapphire. These are colors which are no longer in production. Sounds very unique, right?
Delicate, stylish and rare stones. I think we should start shopping ladies!



Pluma collar | Sagitta Flower ring | Fallen Folium earring | Winged Angelis ear cuff
Natura Goddess hair band | Pluma bracelet | Radiant Lux palm bracelet | Vitis ear cuff
[All images via Sarina Suriano | Collage by MoJ]