Minimalestic jewelry. Love it or hate it but I am sure you will adore Monocrafft. The earrings by beautiful designer Merrel Westhoff are too good. The V-X-O earrings and U earring are simple but delish. But today, all eyes on the rad L-earring. A geometric, sleek earring which is meant to be worn as an ear cuff.
This design is only available on request. Due to the specific fit, it is needed to be fitted and meassured on your ear personally in the Monocrafft atelier which is located in Rotterdam, the Netherlands.
Time to plan your next citytrip!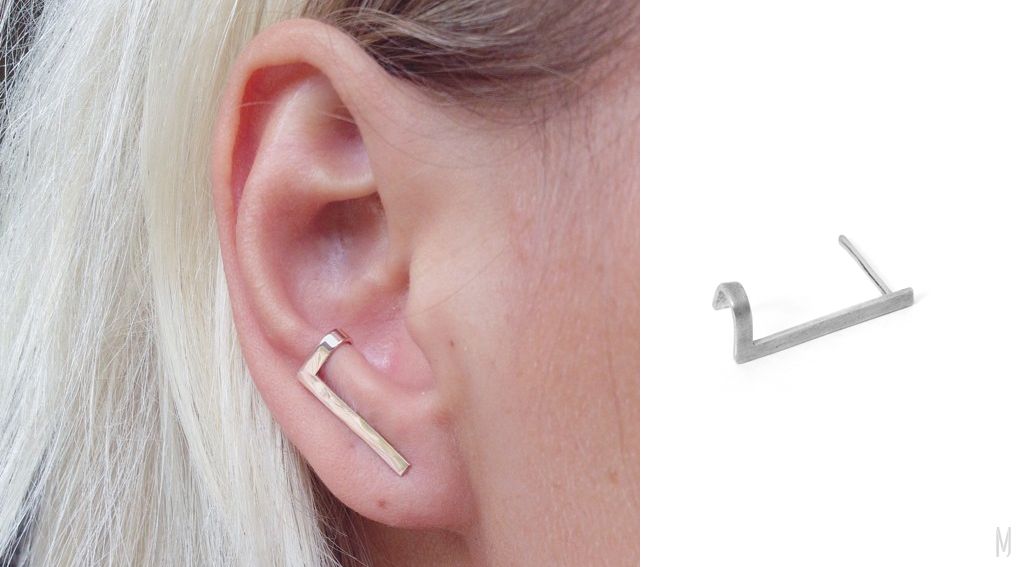 [All images via Monocrafft and Instagram | Collage by MoJ]