A sculptor and self-taught jewelry designer, Ana-Katarina launched her eco-conscious fine jewelry line bearing her name. Fusing design elements inspired by the natural world, antiquity and architecture, Ana-Katarina's jewelry collection represents a modern yet culturally diverse voice in a singular authentic expression.
One of these wonderful piece I have fallen for is the Black Ishq ring. This ring is made out of .42ct black diamonds and .42 pink rubies set in 18k rose gold snake over mammoth and round the finger. A peacok feather adorns the back of the ring.
Love the fact this version includes rubies which adds that extra sparkle and color to the design.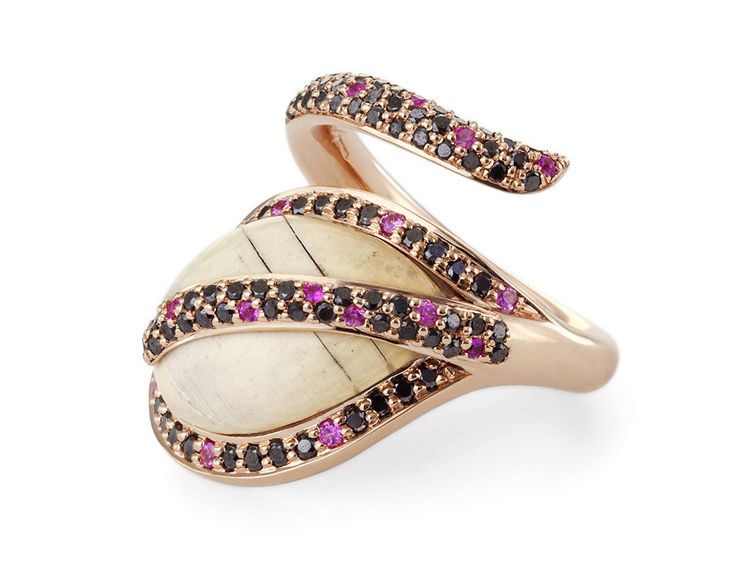 I absolutely love Ana Katarina's organic designs. What's also good to kow is that all jewels are created from fair trade gems and recycled gold.
Below are some of my other favorite creations including some new designs from her newest collection which is about to launch soon and a bespoke pair of fire opal & boulder opal earrings.