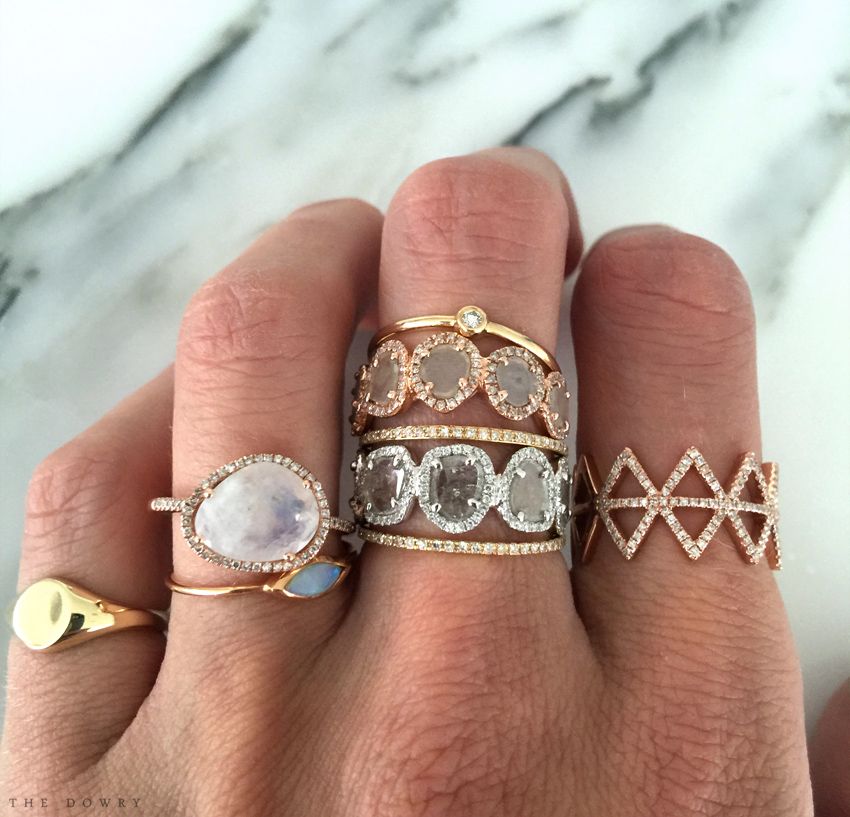 Who doesn't like diamonds? At least, I love them.
And so, I also love Pavé and Diamond Slice ring by The Dowry. A ring with nothing but diamonds in different forms.
The five diamond slices of this ring are each framed in a halo of round brilliant diamonds. Looks fab worn on its own but it's also perfect to stack with other rings as pictured above!

Diamonds are not only beautiful to look but their symbolism is just as good. The diamond is a symbol of purity and innocence, of love and fidelity, and embraces strength of character, ethics, and faithfulness to oneself and others. So it is a double pleasure to wear this diamond ring with all its beauty. This ring couldn't be any more perfect than this.

[All images thanks to The Dowry]