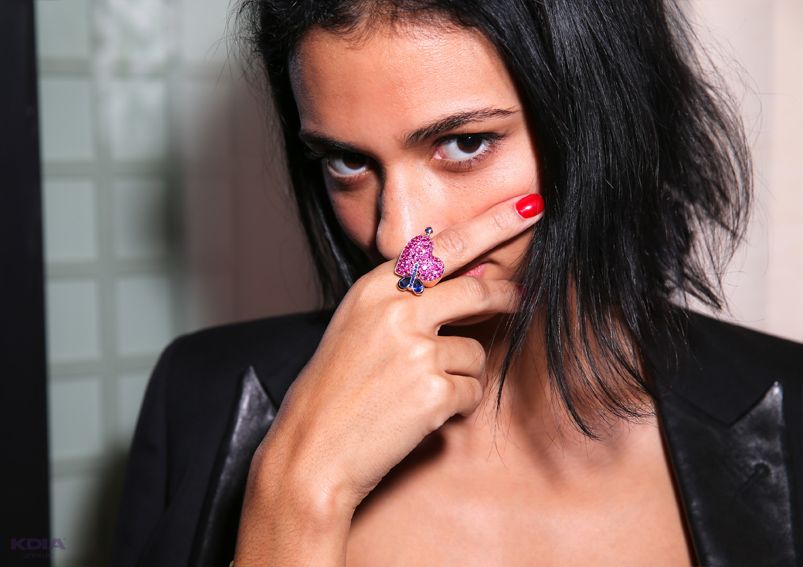 When emoji's become reality!
I've been meaning to feature this ring from KDIA a while now and so I finally did so! And since it is made of pink and blue sapphires, September's birthstone, it is the perfect timing as well!
Emoji's/emoticans are a part of our lives so why not wear this sapphire cupid's arrow heart as an actual ring? This extraordinary ring contains 81 various sized round hot pink sapphires, 13 blue sapphires including 10 princess cuts, 2 pear shaped and one trillion totaling over 6 carats.

For all romantics, like me, this ring is a dream (and huge)!

Designer Kristen Noel Crawley has turned her favorite emoticons into a collection, E-MOTIONS, consisting of fine diamonds, rubies, and sapphires atop of precious metals. The collection includes besides the heart ring also necklaces, bracelets and hairpins.
Designer Kristen Noel Crawley wearing her own jewels
Wondering about the meaning of KDIA?
It's simple:
"Kdia is my childhood nickname that my friends gave me back in the day. My first initial is K obviously, and I really loved Tupac when I was younger. He would always rap about this radio station in L.A. called K Day. One of my best friends is Venezuelan and she would call me Kdia, because it's like, 'Que dia'. It's kind of a weird story and kind of doesn't make sense! I liked the name because it's short and sweet and four letters, like Nike. It's not too long, it's not someone's full name or anything like that. It just is what it is." explains Kristen to The Coveteur.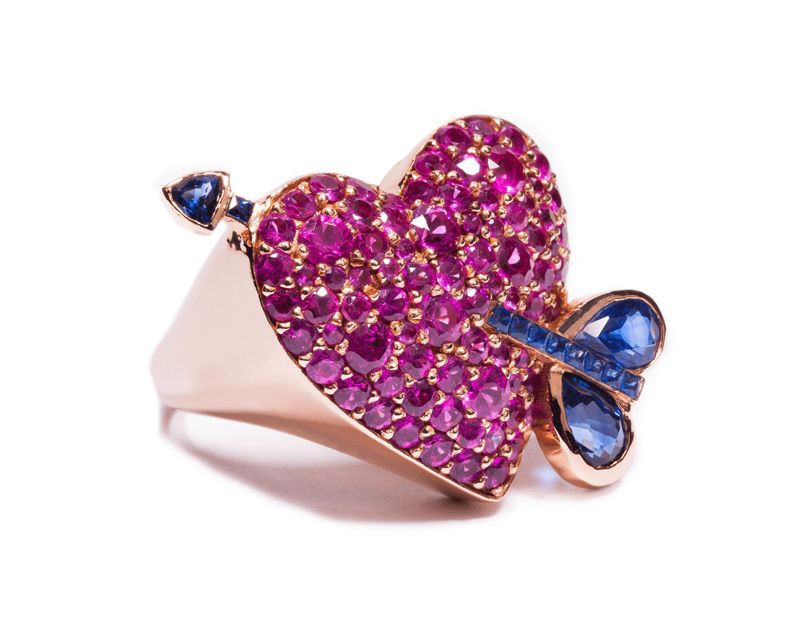 Stay tuned because her newest collection 'Les Artistes' is about to launch!