I love Unearthen…there, I said it. The raw quartz, set stones, its style…to die for. Every piece feels like a fairytale.
A great example is the ring I am featuring today, the Volantis ring. It's a raw piece of pyrite with a claw set sitting at the center top. A beautiful facet cut green amethyst.
What are your thoughts?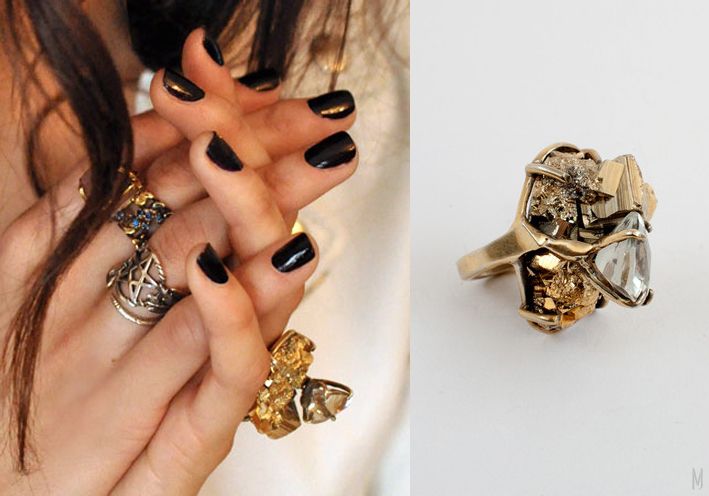 [All images via Unearthen & Bona Drag | Collage by MoJ]