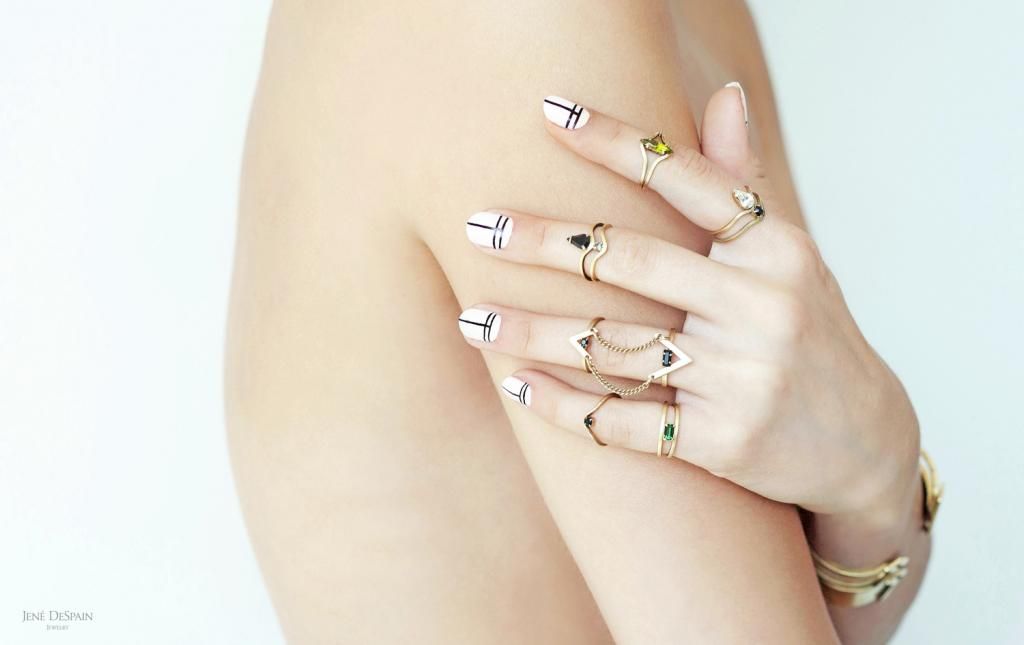 Jené DeSpain Fall/Winter14 collection has launched since a few weeks now. The collection is called Raised By Foxes. Before its launch I had spotted one of Jené's upcoming new pieces, the Vixen Canyon ring which I absolutely adore. This because of the beautiful Montana Blue Swarovski stones setting, reminding me of sapphires (my birthstone). Oh, and the Reynard Canyon necklace. All like candy to me.
Anyways, today I have decided to present you the Vixen Claw ring and Vixen Eye ring.
The Vixen Eye ring looks great with its Olivine Swarovski stone, while the Vixen Claw ring looks fabulous with its black Jett & Crystal Swarovski stones.
Beautiful designs with great stones… Sleek with a touch of glam, what else do we need?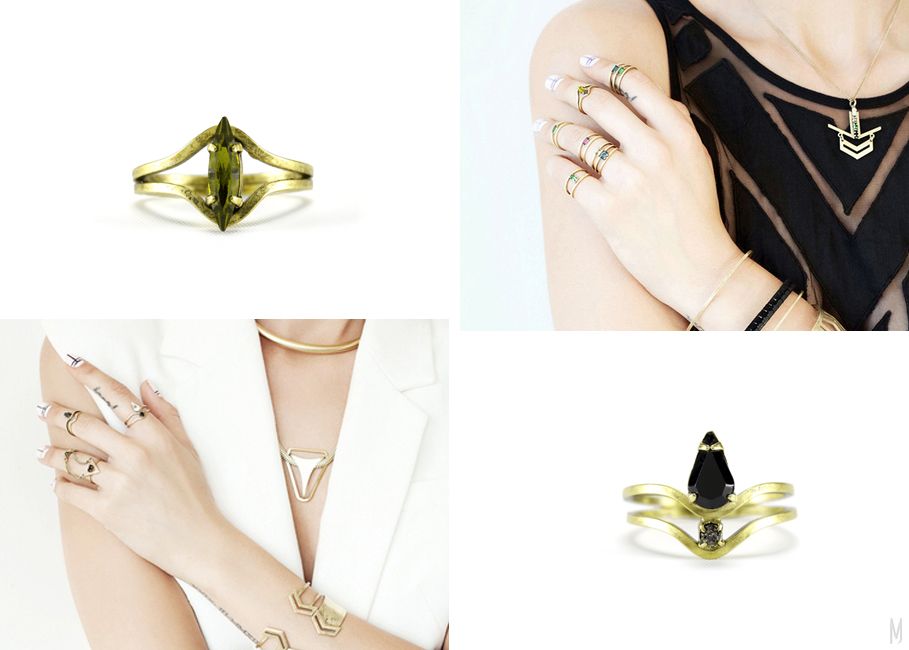 [All images via Jené DeSpain | Edit and collage by MoJ]