I'm a hoarder when it comes to jewelry boxes. Every box I have but no longer used are stored together. Recently I just had to make a selection and which to keep. Not that easy!
Anyways, one of the most perfect jewelry boxes (which I don't have any of…yet) are those by The Mrs. Box. Multiple designers use them and it's obvious why!
The gorgeous handmade boxes are so bright and colorful. The velvet is such a great thing about it too. Velvet boxes! Quite luxurious, huh?! And that's not just it, to give the box a special touch… you can get it monogrammed with an initial. Custom made boxes, with any monogram in any color with a vintage but modern feel.
Ring boxes have never been so amaze as these by The Mrs. Box. These are your next heirloom ring boxes for sure.



It all started for the love of colors.
At The Mrs. Box, they brough what us ladies do like:
In a petite form and available in a veritable rainbow of colors, their little boxes are so surprisingly beautiful, but they won't be on their shelves for very long. Because each box is handmade using velvet with limited edition exclusive colors, these pieces are as much a heirloom as they are a showcase for your most treasured baubles.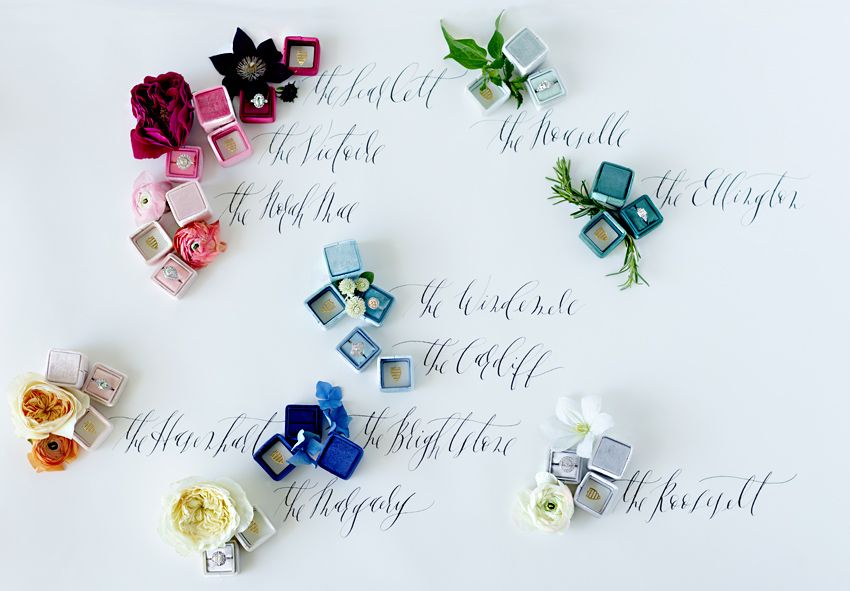 Shop the current collection here.
If you'd love something to keep your rings in that's special, The Mrs. Box is what you need.