I got very fond of  Laurie Fleming's Protea collection ever since she launchedit a few months ago. The earpieces really stole my heart (while I'm actually a huge ring-lover) and haunted me ever since. Now I have been lucky to finally own a few of Laurie's rad ear pieces and I couldn't be any more happier with them.
It's so nice how the piece fit perfectly and aren't the random earpieces a woman owns. These have that unique design you only could fall in love with and can create your own style with every single piece.


The Current ear cuff can be worn three ways: At the base of the ear lobe, as a faux conch piercing, or as a faux rook piercing that goes over the top of the ear.
Here is how I style the Flowing ear cuff with the stylish Current ear cuff which is made with graduated hand-faceted rose cut mother of pearl stones.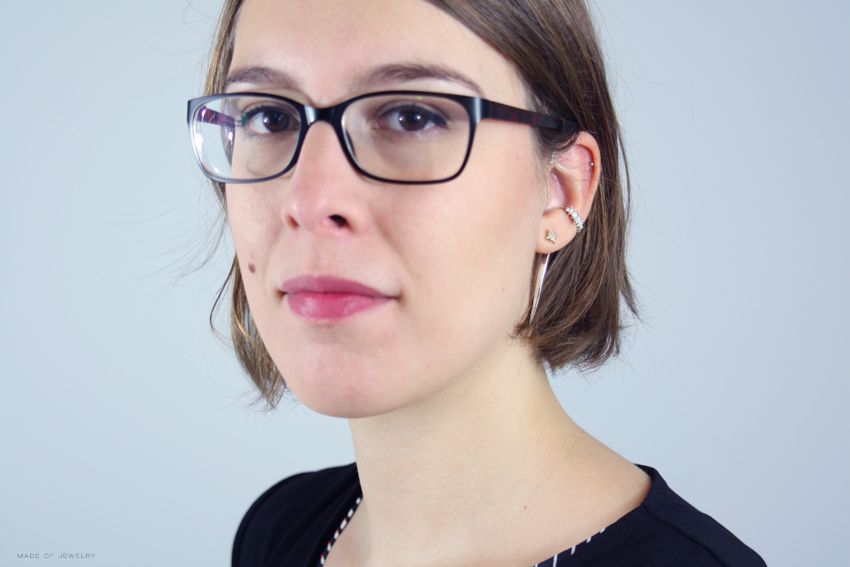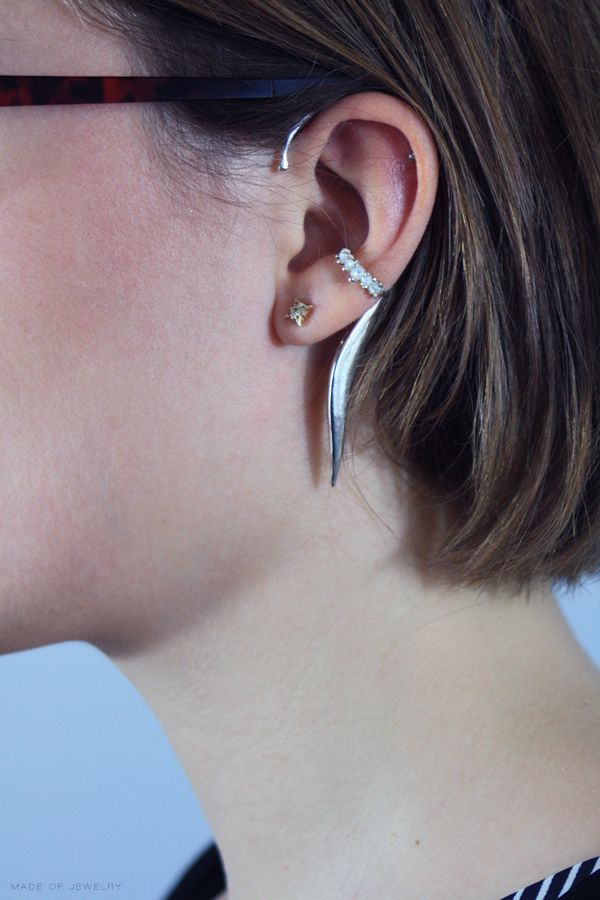 [All images by MoJ | Vermeil starburst studs by Jacquie Aiche, rings by Laurie Fleming]