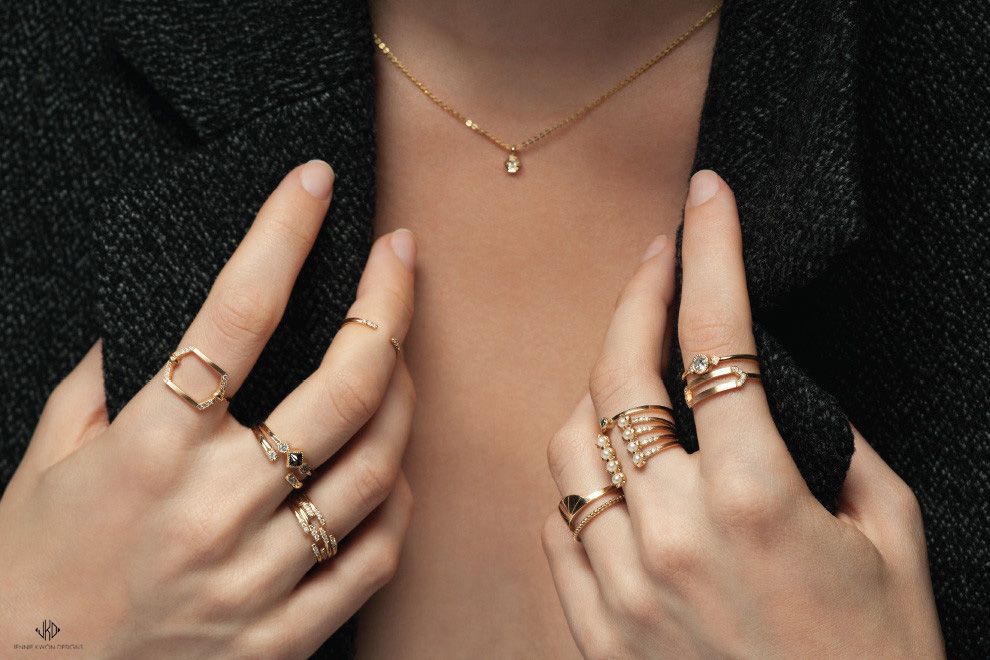 I will say it over and over again but you just cannot not love Jennie Kwon's designs. Her dainty rings when the more you wear of them, the better. Seriously, you must own some Jennie Kwon pieces. Which FYI, you also can purchase via Barneys NY. To name some other favorites besides ALL of her rings (since I love them all), I also adore  the Equilibrium cuff choker, White Diamond Pearl cuff and Mini Equilibrium cuff. Magnificent.
One of Jennie's newest pieces is the gorgeous Stacked Diamond Pearl cuff ring. It looks like you stack multiple rings while its' actually one open ring. Just amazing.


Also available via Barneys.




[All images via Jennie Kwon and Instagram | Collage by MoJ]