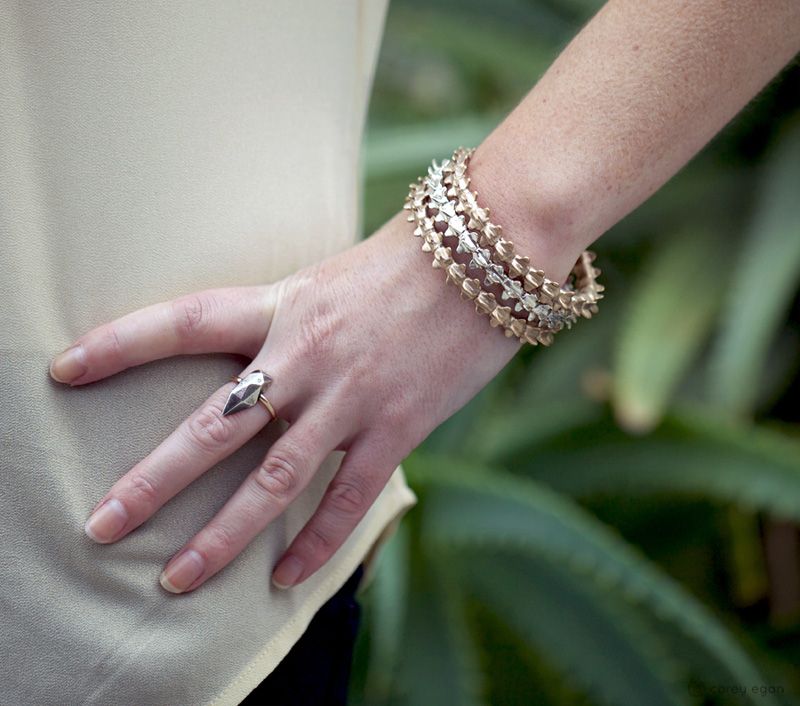 Hand carved and cast, the Spine cuff by Corey Egan features 24 individually carved vertebrae. Three sizes of vertebrae make up the full spine: 5 Lumbar (largest), 12 thoracic (medium), and 7 cervical (smallest) that taper from one end of the cuff to the other. Just as an FYI.
What I love about this cuff is it's, designs, of course. Even if it's a spine, it does look very beautiful and real. Real as in very humanish. Because without our spine, what would we be?
This piece adds a little edge to your outfit, that's for sure. A stylish edge.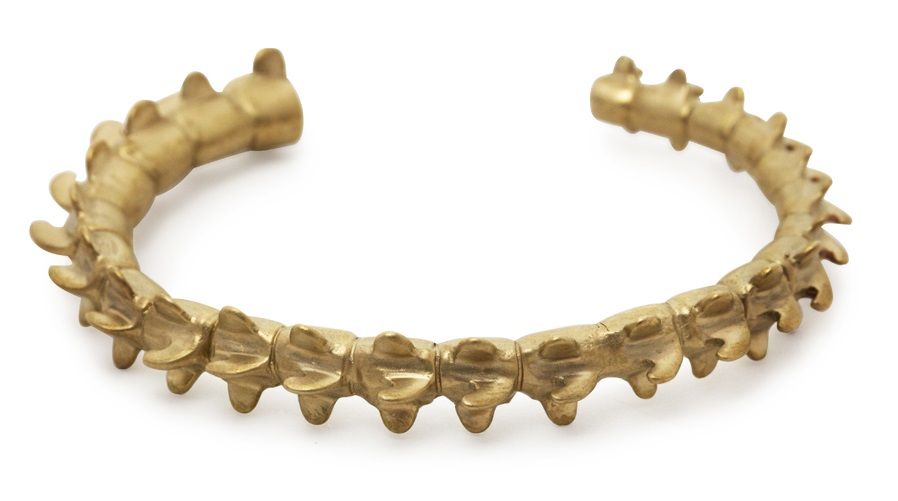 Here are a few amazing rings by Corey Egan, because I couldn't resist…