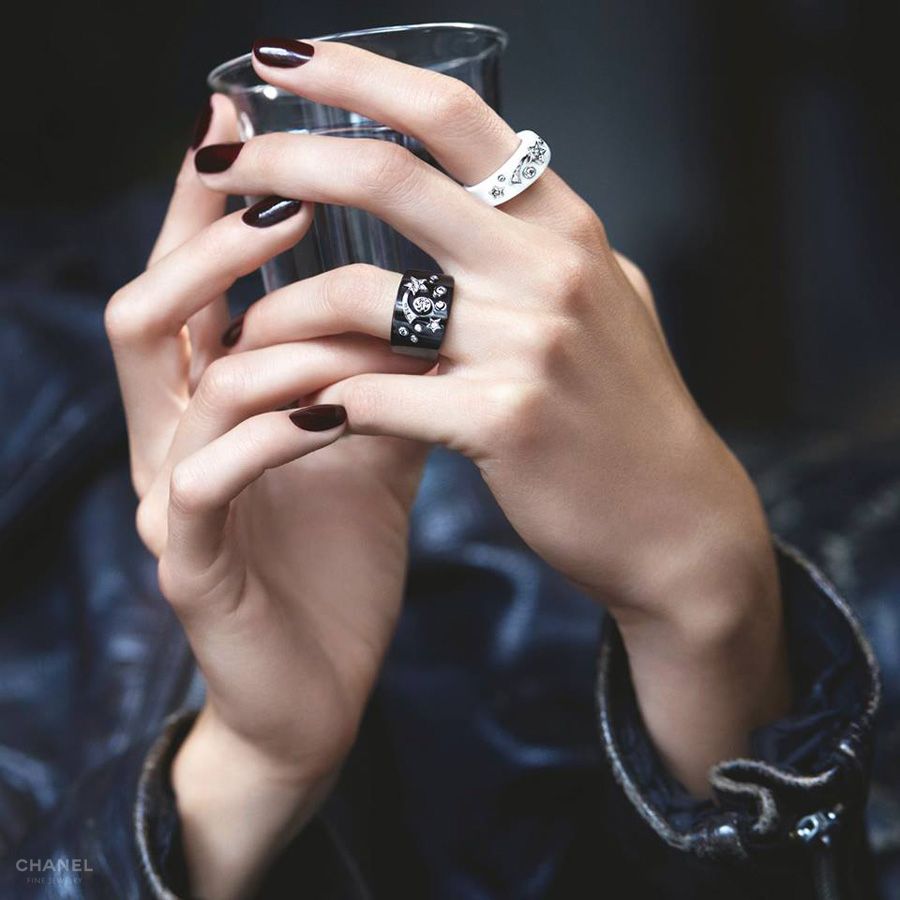 A few months ago, Chanel has launched their Comète collection. A beautiful fine jewelry collection which like a constellation surrounded by sparkles and stars.
The Cosmique rings in ceramic are wonderful. Smooth black or white band with a shooting star.
In 1932, Mademoiselle – Coco Chanel herself – made the comet, an elegant lucky charm, one of the symbols of her unique jewelry collection. This new collection, including these wonderful ceramic rings, is a beautiful hommage.
An emblem for Chanel Fine Jewelry and Mademoiselle's cherished symbol, the Comète inspires a timeless collection.
Modern and luxurious. Very celestial.
[All images via Chanel | Collage by MoJ]