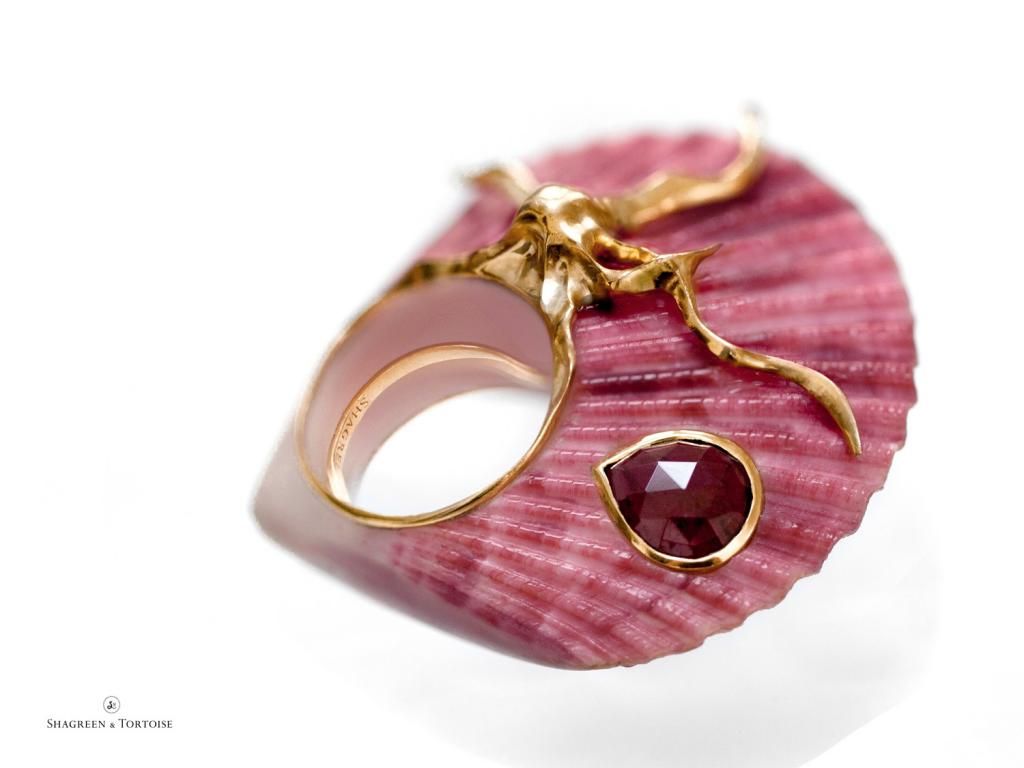 Shagreen & Tortoise is a line of beyond exquisite rings that blend rose cut gemstones with the unique textures and colors of natural shells. Yup, shells! Exotic rings yet very elegant.
Designer Marie-Hélène Loubrielle creates these amazing pieces in her studio in Paris. Each shell is carefully selected among a variety of non-protected species, and finished in as natural a state as possible to bring out the grain and natural colors. Their diversity in size, color and shape makes each piece one of a kind. Definitely an amazing and luxurious craftsmanship.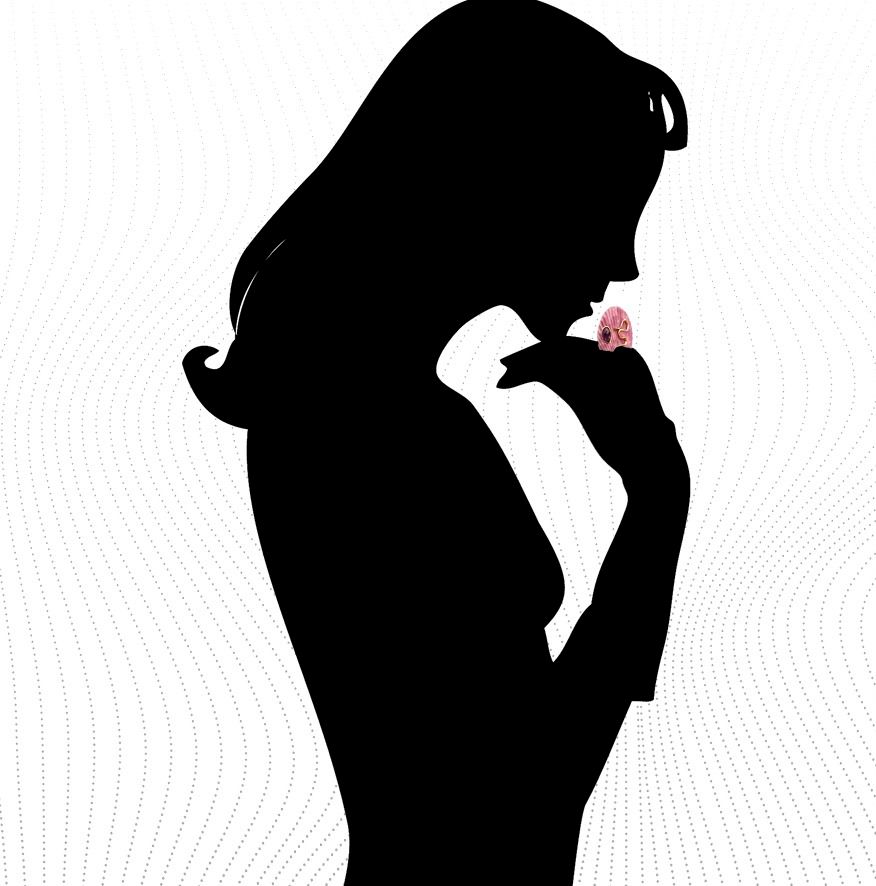 In case you'd wonder where the brand name Shagreen & Tortoise comes from, it's easy to explain:
the name stems from luxurious sea materials frequently used in jewelry in the early 20th century. It quite naturally echoed Marie-Hélène's French-American culture and inspiration as both Shagreen, the skin of the ray, and Tortoise, the shell of the hawksbill turtle, are old French words now mostly common in English.
I find this name well found! Suits the brand line very well.

One of my personal favorite rings is the Pink Delight Shell ring. It's a Flexopecten glaber rosea seashell inlaid with a rosecut Blue Chalcedony. All shells are filled with fine quartz-powdered lacquers which makes them strong and resistant.

The stones are selected in Jaipur among a range of colors and shimmers that best transcend the beauty and purity of the shells. Among the designer's favorite gems are tourmalines, carnelians, garnets, amethysts, prehnites and rose quartz.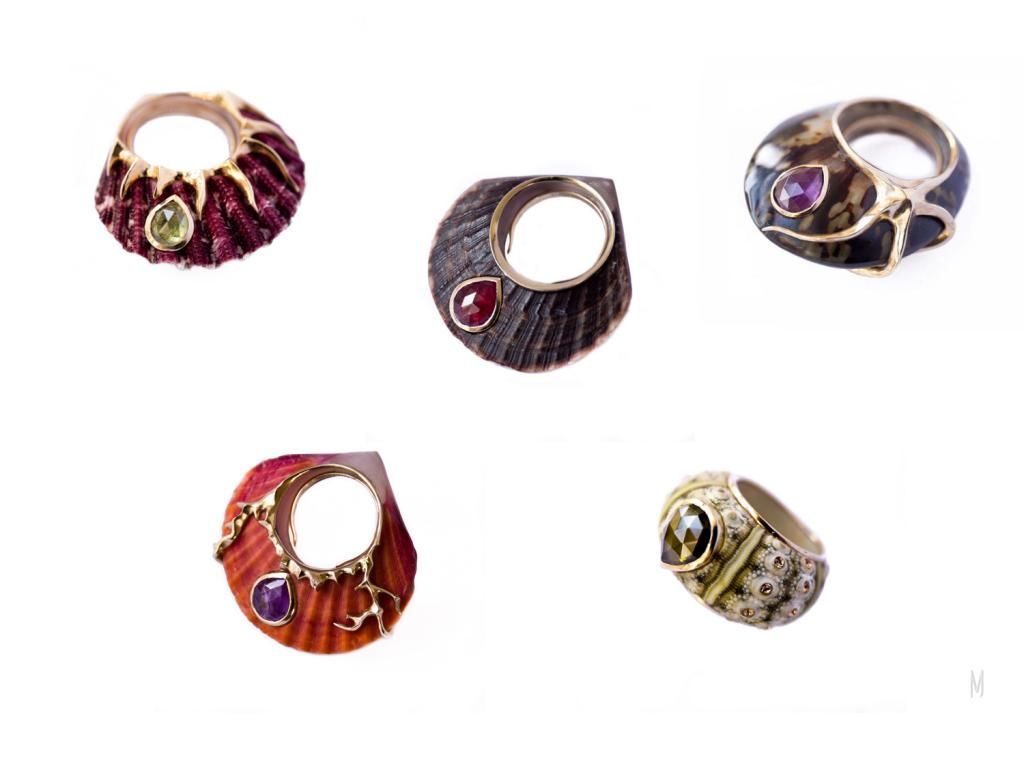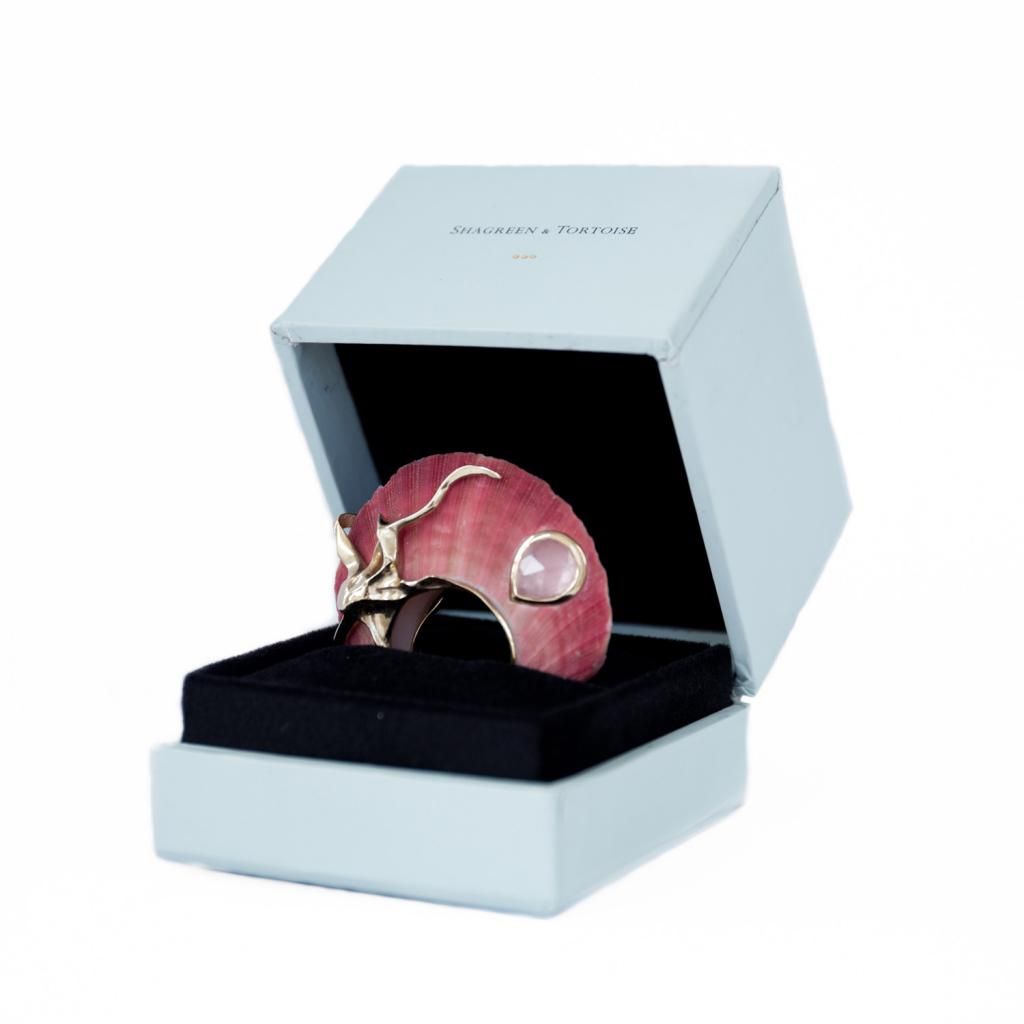 Shagreen & Tortoise rings are sold in London at Wolf & Badger Mayfair 
and will be very soon launched on Stone & Strand.