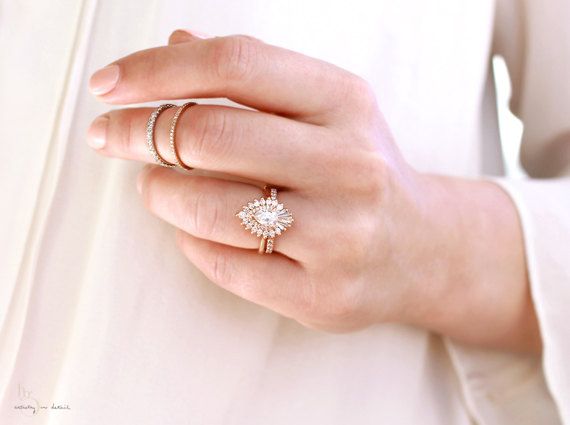 This ring by Heidi Gibson just really got me. It was love at first sight.
This beauty is called the Rhapsody ring. A beautiful 14k rose gold ring has a moissanite center and diamond halo.
The pear-shaped composition of the Rhapsody ring is, as its name suggests, "a work free in form and inspiration.". Pear diamonds are as unique in shape as nature creates – each one is cut to maximize the quality of the stone from which it is chiseled. Therefore, each diamond Rhapsody ring is also a custom design, built to complement the shape of the center.
The center pear stone, which has all the attention, is framed by a double halo of varying rounds that serve to soften the sharp point of the pear which gives the ring an incredible beautiful design. The halos are interrupted by the straight lines of the baguette stones.
Will this be your next heirloom piece?