Who doesn't like rainbows? Seriously?
I even like rainbow cakes! And so I also love seeing rainbows in jewelry. Multi stone rings like these by Page Sargisson make me feel more joyful. So why not a ring with a rainbow all around your finger? It's like I said, more joyful. And fun too.
These two rings by Page Sargisson are great examples of that. Clean lines with tiny multi-stones. Them being small makes it all more luxurious and delicate as well. Simple but still spectacular, at least to me. I love the simplicity of these rings and I wouldn't be able to choose between them, the Rainbow band or the Rainbow ring (2mm). Which one would you pick?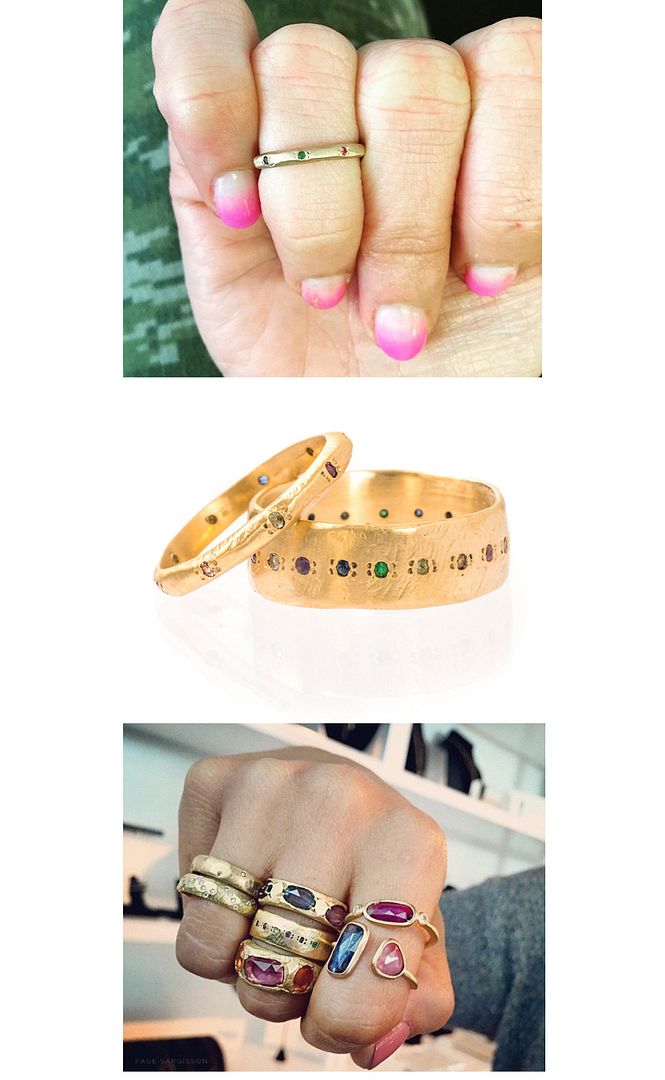 [All images via Page Sargisson and Instagram | Edit and collage by MoJ]