Ever wondered about what a wholesalers job exactly is?
Canadian wholesaler Nadine Parsons – she represents Biko, Laurie Fleming, Michelle Ross, Rebekah Price, Loren Hope, Cuchara, Liel & Lentz, and Melanie Auld – based in downtown Toronto is sharing with us about her job as a sales agent/wholesaler.
How it all began:
In 2012 Nadine began working with a Toronto based contemporary jewelry designer which quickly evolved into signing four more jewelry collections and launching her own fully comprehensive accessory based sales agency in early 2013. The agency now houses eight brands  and sells to over 150 retailers nationwide.
Nadine represents eight designers and so she also has a showroom of course. A showroom where she displays all of the their samples from the new collections each season.

My name is Nadine Parsons and I am the owner of Nadine Parsons Agency, a wholesale showroom dedicated to the sale of mid to bridge price-pointed Canadian & US accessories. My specialty is contemporary jewelry and I sell to retailers across Canada from my Toronto showroom.
How did you decide you wanted to be a wholesale rep for jewelry designers?
I started in the fashion industry upon completing a degree in Music Performance. (Sales are all about performing!) Upon moving to Toronto in 2005, I studied Fashion Marketing & Merchandising at the International Academy of Design & Technology and completed an editorial internship at Flare Magazine.
After school I began in promotions with a major Accessory based licensing firm, designing and implementing national marketing initiatives. Upon a move back east with my husband I managed a network of retail stores and oversaw day to day operations, including visual merchandising, marketing campaigns, and overall staff direction. It was hear that I got a true understanding of the 'retail' floor and customer service.
I decided at that time that my true passion was with accessories and that I had to move back to the city! In the early Fall of 2011 I began working in wholesale sales with a local handbag designer, overseeing all aspects regarding sales account management, sourcing new clients, and maintaining relations with existing accounts. Well…that was it! I was in love with sales and accessories.
In 2012 luck would have it that one of my contacts had a fabulously talented jewelry designer friend that was without a rep. I jumped on the chance to be her wholesale agent, which quickly evolved into signing four more jewelry collections and launching the agency in the early spring of 2013. The agency now houses eight jewelry collections and sells to over 150 retailers nationwide.
How does a day of a wholesaler/agent (yours) look like?
My day begins at the gym (four mornings a week bright and early!) and then I bike to the office (traffic and parking is horrible in the city!) My first step is to enjoy my coffee (a must!) while looking over last night's emails. I always respond to everything timely and in order and pride myself on planning and organizing.
A typical day consists of sale's meetings, phone calls, emails and getting social via Instagram to highlight the designers key pieces & looks for the season. Everything I do is about engaging my retailers and turning engagement to sales. Another huge weekly task is store research to see what is happening in my market. New stores are opening constantly and it's my job to know when and where. I also must keep the showroom in perfect condition and have the jewelry perfectly merchandised and ready to go!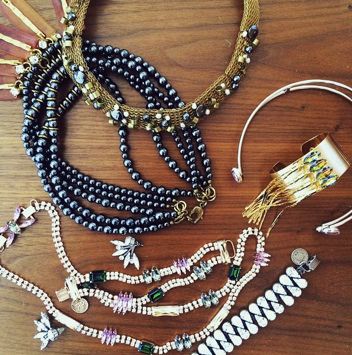 How passionate are you about jewelry yourself?
Jewelry is the foundation of my outfit! It is always the icing that can change the whole look and enhance my mood. From the metals, colors and design, everything about jewelry is personal. The emotional connection I have with jewelry is how I love to sell! I know that women can feel empowered and elevated by the perfect necklace, earrings, bracelet or all of the above. We all have days where we feel less than stellar and jewelry is the bling to keep us shining. Jewelry never goes out of style and has the ability to stand the test of time. Jewelry has an heirloom quality that I want to share.
What excites you in your job?
The best part of my job is sharing with buyers the fabulously talented designers that I am so lucky and blessed to work with. Sharing talent, creative ideas, and expression and having someone 'fall in love' with a collection as I have is so rewarding. Signing a new buyer with a collection is like sharing a new talent that we all get to celebrate together!
What have been the highlights and challenges so far?
The highlights have by far been the tremendous growth of the agency in such a short period of time. Also, landing an on-air freelance 'Fashion Expert' position on The Shopping Channel has been very exciting and further helps grow the credibility of the agency and my designers.
The challenges have been getting the lines noticed when there are so many wonderful jewelry designers in the market. In sales (of any commodity) there are always many 'no's' before getting that firm 'yes!'
What are your jewelry essentials?
My jewelry look focuses on layers and mixing of aesthetic and metals. I love to pair a bold tribal edgy necklace with a glammed out Swarovski crystal necklace. I love pushing unexpected combinations and showing people that designers of various style backgrounds can be worn together.
I can't leave my house without at least two to three bracelets and a couple of necklaces layered together! I love earrings as well, but always find myself gravitating towards the neck and arms as my 'go to.'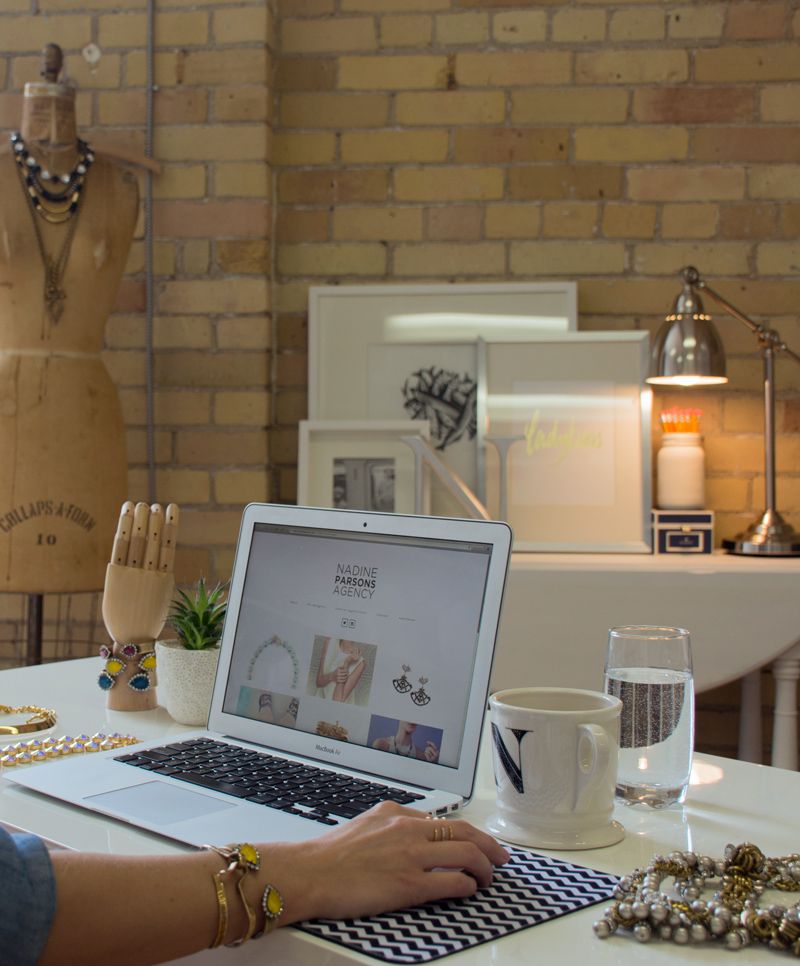 How do you bring new designers to NPA?
When I am looking for new designers, I always look for something different / unique from what is already offered at the showroom. This is important as it creates diversity and range for the buyers. Sometimes I come across lines through recommendations or social media and other times lines approach me for a sale's agent. We always sit down together to review the collection and discuss the aesthetic, price point, materials and viewership of the line. There are many points that have to be covered to ensure the fit is right for the agency and the designer.
What are your insights into behind the scenes of being a jewelry designer?First and foremost…it is highly competitive! There are also many components of 'business' that are critical to the success of a brand. It cannot simply be about making pretty things. There is much planning that has to take place, including budgets, marketing, exposure and remaining profitable. (I am a business woman to the core and always have the bottom line in mind!)
The creative aspect and demand to continually turn out fresh new ideas can often cause designers stress as well. They must be up on trends and yet remain true to their brand identity.
Everything is about balance!
What advice can you offer women who are seeking to start their own business?
Just jump in! Don't overthink it too much. As women we are constantly in our 'heads' and this can often result in fear. I also suggest surrounding yourself with other entrepreneurial women who understand the day-to-day roller coaster that is owning your own business! It is so rewarding and also very 'trying' at times and requires dedication and a strong back bone. I love what I do and feel so lucky to be on this journey. Most importantly I am grateful for the network of strong women I have on my side and the ability to control my own destiny.
What do you want to accomplish in the next year? / What are your plans for 2016?
In the next year I would like to continue to build awareness around the wonderful designers that I represent and to increase sales by a certain percentage. I would also like to secure a few new 'Pipe dream' stores and possibly hire a fabulous assistant!