The beautiful Planetaria ring is a piece by Lara Bohinc which houses, by folding and then rotating three flat circles, a sphere in a delicate frame. The frame evokes the timeless curves of Copernicus' astronomical model.
This ring comes in different materials, stones and sizes. Planetaria 30 is the largest while Planetaria 20 is the middle size and Planetaria 10 the smallest one. But each of them looks fabulous and sophisticated.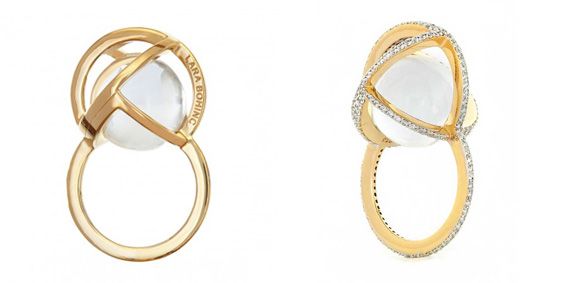 Different styles and sizes of the Planetaria ring.
[All images via Lara Bohinc and HS-R | Edit and collage by MoJ]