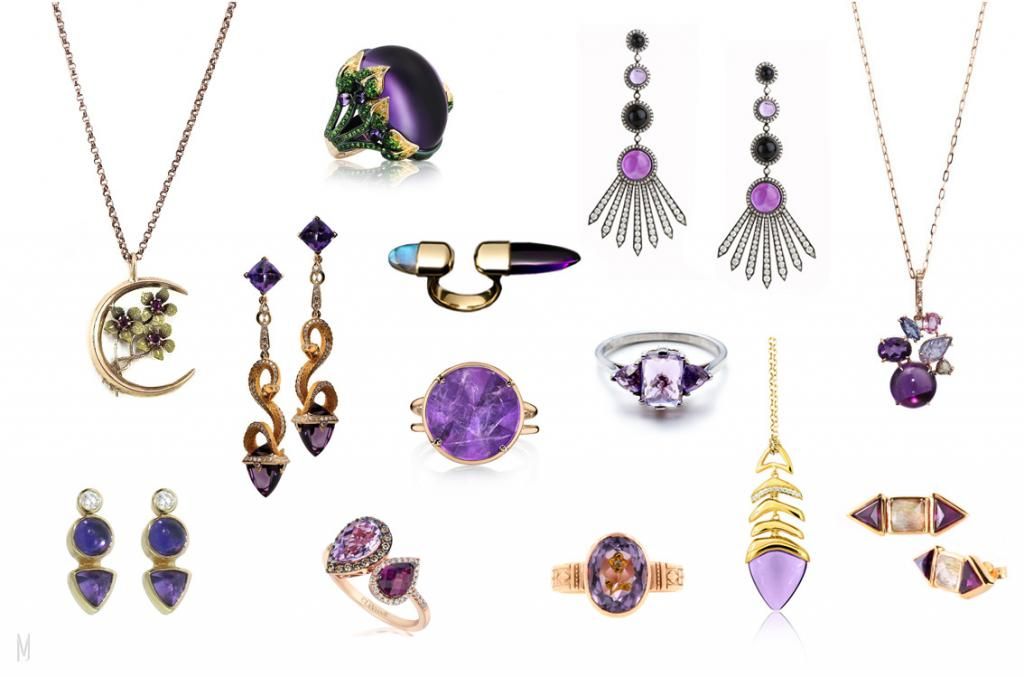 February's birthstone is the amethyst. The amethyst is a beautiful purple gemstone (quartz) that has the ability to heal its owner and is a good stone for protection. It occurs in colors ranging from pale lilac to deep reddish purple.
The stone is included in royal collections all over the world, from ancient Egypt to the British crown jewels. A reason why the stone is also called the Royal Stone.
More details and history here.

[All images as mentioned in the links above | Collage by MoJ]