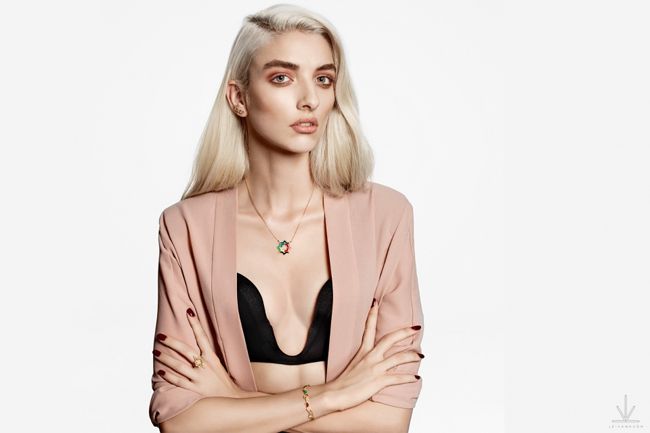 Sometimes we just do need this pop of color. Even when it comes to jewelry. Since it's Spring and Summer is getting closer, the Yas Enamel necklace by Lei Van Kash is a multi color necklace which can do the job perfectly. Perfect for your summer necklace layer!
The Yas necklace is litterally the star of the l'Etoile De Botteh collection with its fun, modern colors and its traditional shape inspired by the Perisan and Middle Eastern art and architecture.
The Leila Raibow cuff is just as awesome as the Yas necklace. Must haves for this summer!