Shaesby Labradorite and Diamond Ring is a one of a kind labradorite statement ring with white diamond accents. Texan designer Sheasby Scott creates exquisite jewels. From rings to necklaces. Classic style but with a modern twist.
This beauty is besides all this also a timeless ring for sure.
It are the diamond details which gives the ring that little extra, besides the beautiful labradorite stone that is, of course.
No doubt that whoever the lucky lady is, will enjoy wearing this ring every single day.
This unique ring is waiting for you.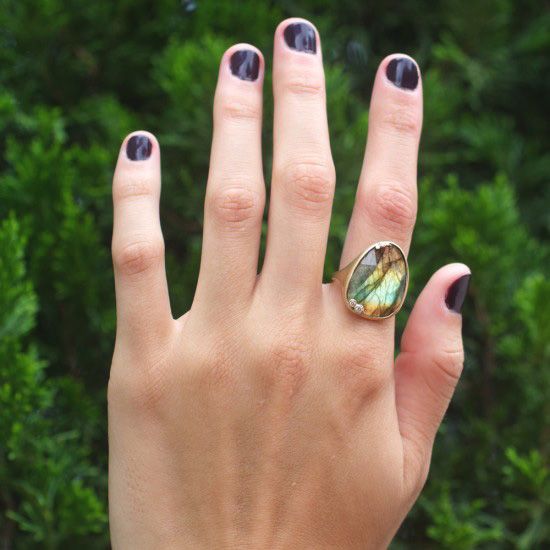 [All images via Shaesby]