Gotta love to layer with Jessica Winzelberg's necklaces.
Jessica's work is defined by her unusual combinations: large rough cabochon stones are mixed with petite brilliant faceted colored gemstones and blended with Jessica's trademark pattern motif metalsmithing. And I am totally hooked by those motif metalsmithing pieces.
And so, I am hooked by Jessica's Hex necklace.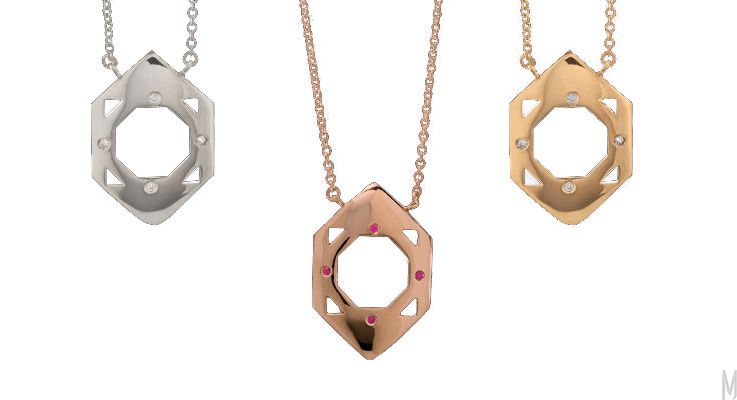 The Hex necklace is available in
Sterling Silver with Diamonds, 14k Rose Gold with Pink Sapphires or 14k Yellow Gold with Diamonds.


[All images via Jessica Winzelberg and Instagram | Collage by MoJ]