This neckpiece is quite badass, don't you agree? It's the Maxi Shard neckpiece by Pretty Vexed.
It is handmade by using leather with silver detailing. To me, the silver details make it look even more awesome. The finishing touch.
The Maxi Shard neckpiece is fierce…are you fierce enough to wear it?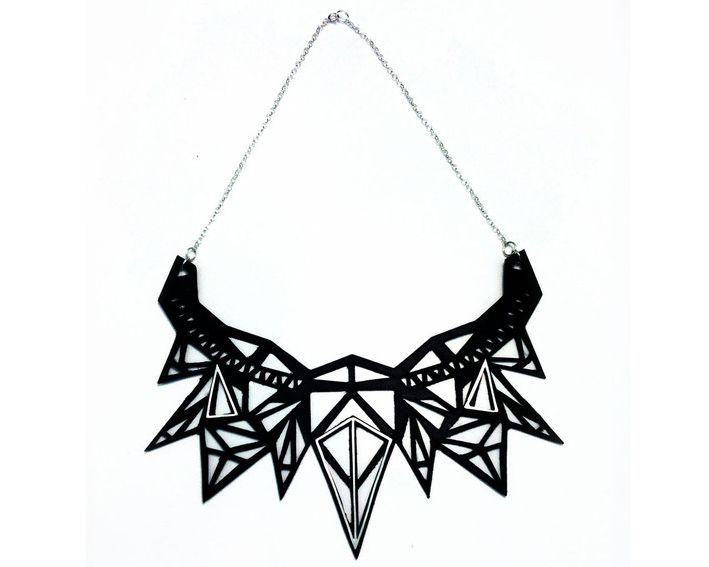 [All images via Pretty Vexed and Instagram | Edit by MoJ]