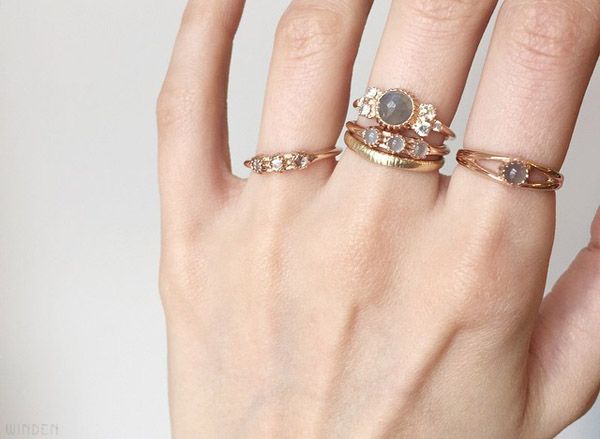 I've always adored how rad Winden Jewelry pieces were. From Babe necklace to Hear studs. But now, designer Rebecca Mapes is taking it to the next level.
The next level as in a Ceremonial collection.
And so, here Iam to present to you the Clark ring. Perfect engagement material.
This baby is available in yellow gold, white gold and rose gold.
The Clark ring as featured today in rose gold is set with rose cut grey moonstone, grey diamonds and white diamonds with a high polish finish. For some reason, which I recently noticed, I do love rose gold and grey stones. This beautiful ring is simply divine to me.