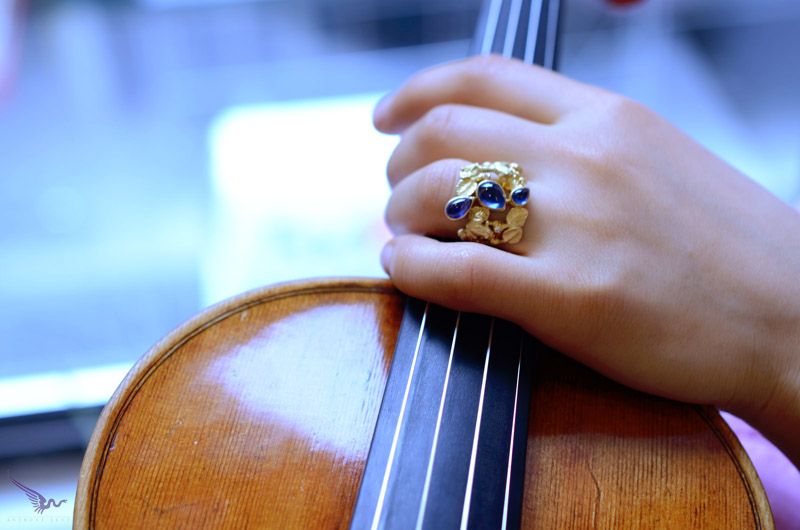 The jewelry pieces which designer Anthony Lent creates are like tiny pieces of art. Jewelry is a kind of art, that's for sure. When it comes to the pieces by Anthony Lent it's even beyond that.  It's as if creatures and items have come right out of a fantasy world or something. Dreamy pieces which are so smooth and yet so luxurious.
Over the past four decades, Lent has found inspiration in sculptural figures, celestial bodies, human faces, and creatures both fabled and feared. From this variety of models and images, and with the touch of his own personality and intuition, he continues to develop the dominant motifs that appear throughout the collections.
One of the cute, and kind of a signature piece, is the Moonface pendant, part of the Celestial collection.
Anyhow, I decided to go for the wonderful 18K yellow gold Treefrog ring with diamonds and cabochon sapphires.
The bold and the beautiful.