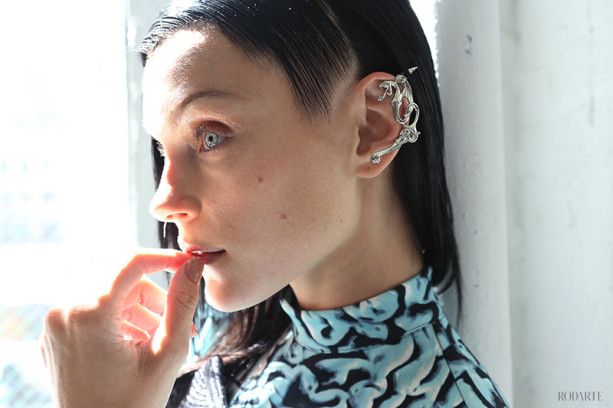 While looking at pretty images on Pinterest I came across this image... I instantly insulted myself for not heaving featured this piece way sooner.
So this post is to repair my mistake and to highlight this beautiful piece by Rodarte. The absolute gorgeous Dragon ear cuff. Ear cuffs are darn good, that we all know by now. You have them in all styles and sizes. This Dragon ear cuff is one not to be missed (even if I only put it in the picture now, sorry). The ear cuff has been seen worn on the runway by the models at the S/S 13 ready-to-wear collection by Rodarte. Stunning, you've must agree with me on that. With this ear cuff, you can become the next Daenerys. 😉
The other great part is that you don't even need any piercings. Clip-on rules!