Nature in jewelry is always exquisite. We have to admire everything mother nature has created and so we also have to admire when jewelry designers add some nature in the pieces they create. Just like this Mimi So fairy Pow Orchid ring ring.
Recently presented at Couture earlier this month as a part of the Wonderland Collection, this ring is a very feminine cocktail ring which you can easily wear with any outfit even with your favorite denim. It also give a summer-ish feeling. Perfect for this time of the year! POW!

 Pow Orchid ring set with pavé diamonds and green sapphires.

Which one is your favorite?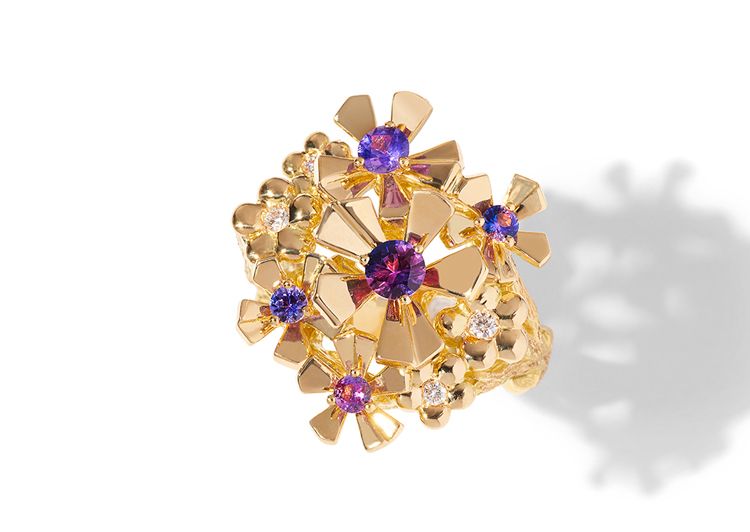 Can you imagine yourself staring at this ring, all day long? I totally can!
This little 18k gem is set with 0.1 ct Diamonds and 0.73 ct purple sapphires.
[All images via Mimi So and Instagram | Collage and edits by MoJ]