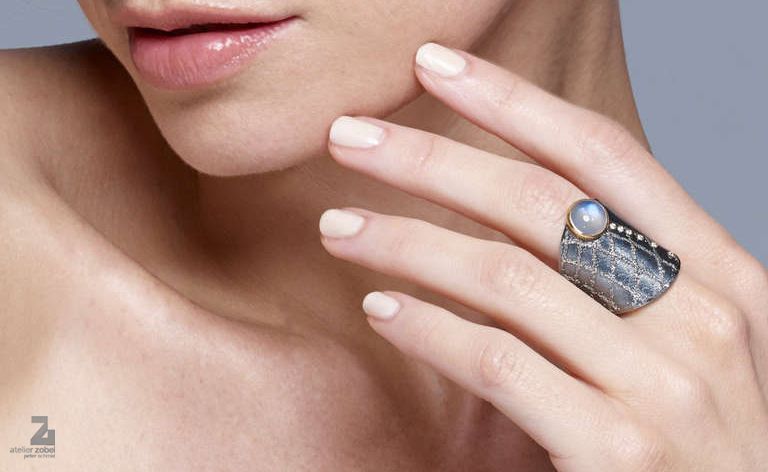 The Germany-based line Atelier Zobel is all about one-of-a-kind pieces. "Each piece is unique because each person is unique." says designer Peter Schmid.
His designs are quite visual with remarkable colors, textures, shapes, and forms. Every aspect of those pieces are flamboyant and dramatic.




Peter Schmid first trained as a goldsmith and jewellery designer at the Berufskolleg für Formgebung, Schmuck und Gerät in Schwäbisch Gmünd. Inspired by the work of Michael Zobel, he came to Konstanz in 1995 to apprentice in his studio. He never left. After working with Michael for 10 years, Peter took over leadership of the Atelier in 2005.