I'm a huge fan of ERA jewelry since day one. Read previous posts here and here.
Rochelle's creations are always on point and make me drool. And there is no doubt they make you drool, too!
Her creations are made for fierce, stylish and refined women. The kind of woman I dream to be myself.
The new collection, the Unity Collection (which btw you're the first to see it), is beyond amazing. The shapes of the stones, the colors and the forms of each design…simply mouthwathering.
All of the colored pieces are one-of-kind. It is such an honor for me to present ERA jewelry's newest collection with you all!
Rochelle on her stunning collection:
"It is so different from my previous collections but a nice transition into using more color. A definitely new type of collection I am working on. I came across these stones and instantly fell in love with how unique and different each stone shape is. I played around with mixing pastel colored sapphires with classic tourmaline colors (my favorite stone). The theme of mosaic is a huge design inspiration in how totally different stones can be pieced together to create a bigger picture. I used patterns that you can see in the ring and bangles with the arrow and diamond cut outs. These remain true to the ERA jewelry line."
About the name of her collection:
"It perfectly describes the designs and the ERA theme of sisterhood!"
I actually couldn't agree more!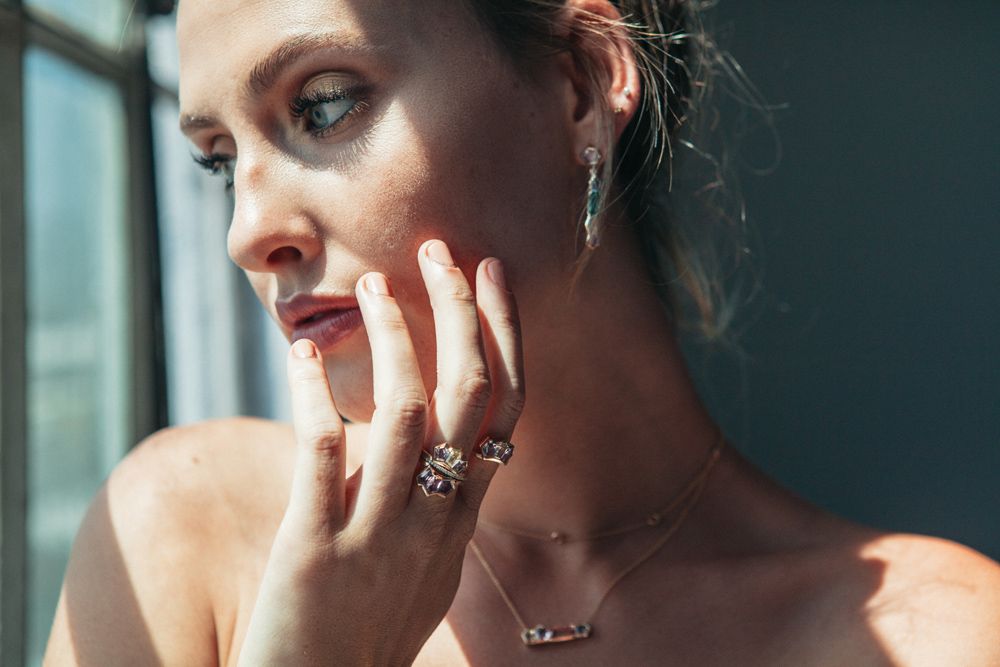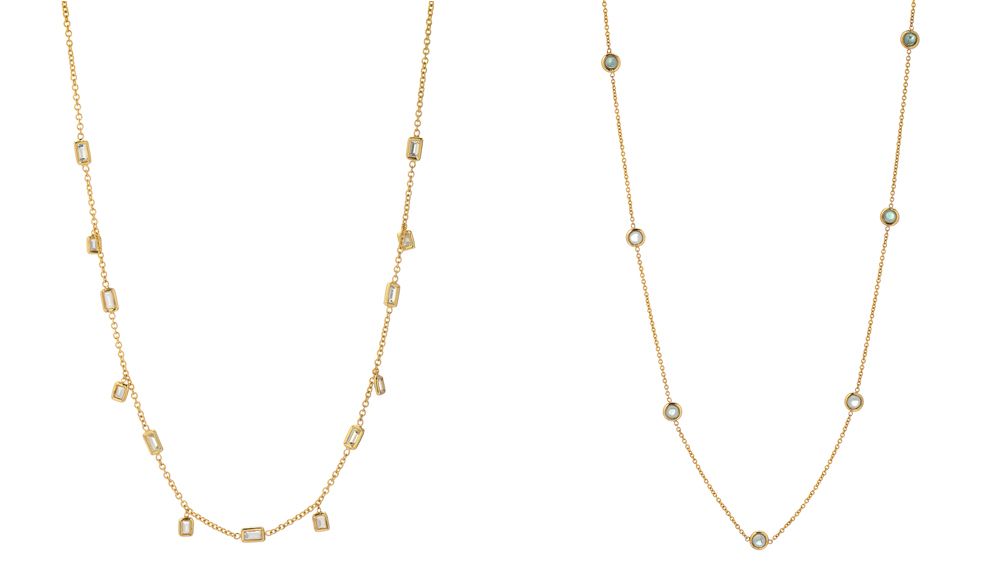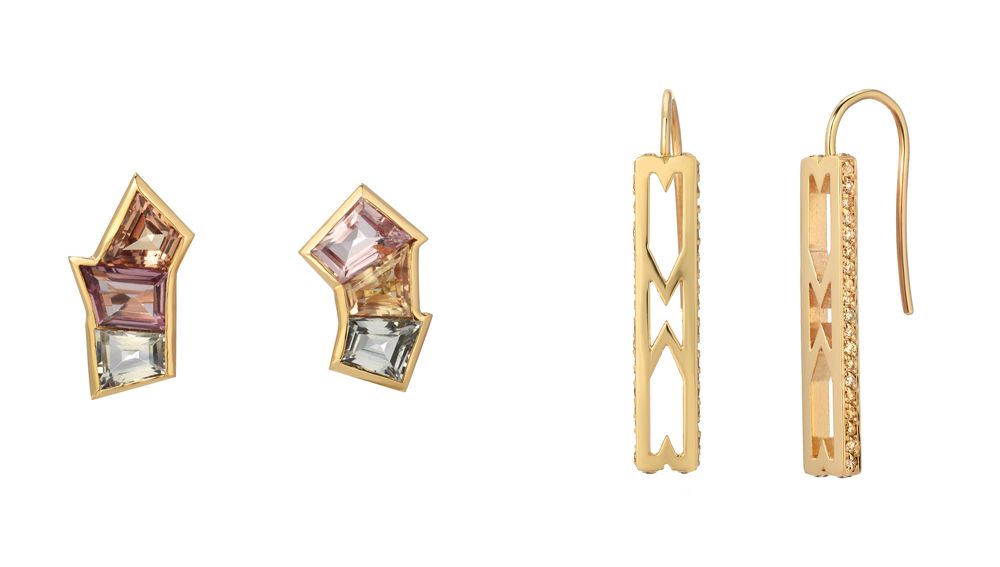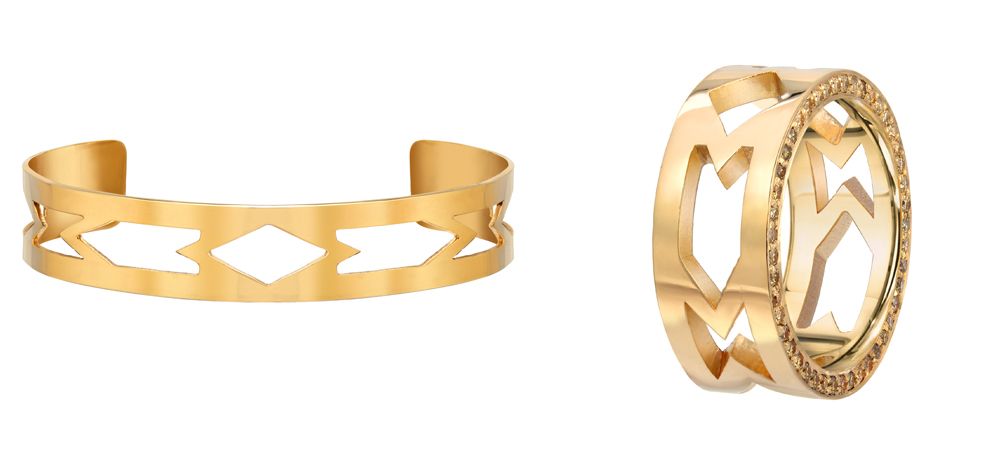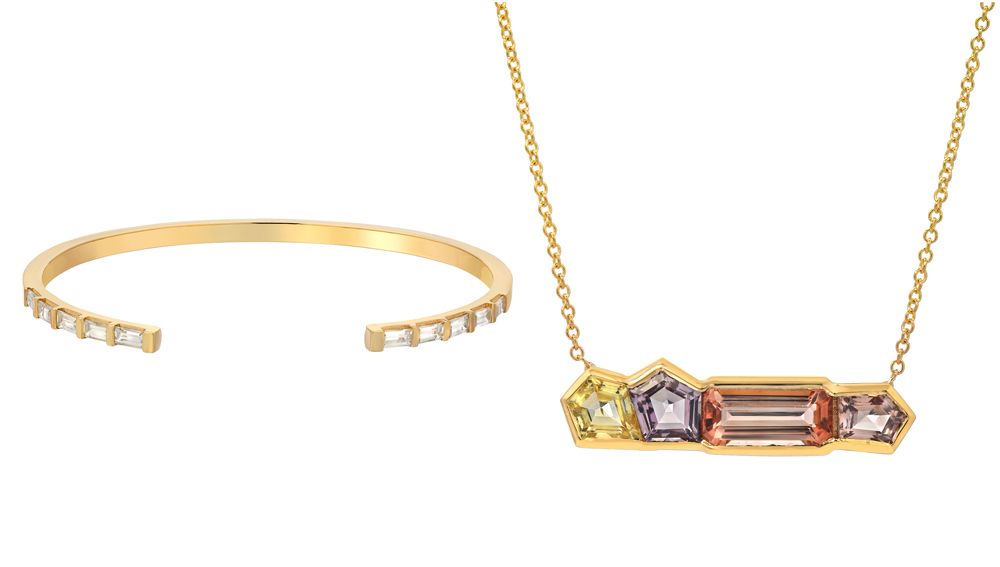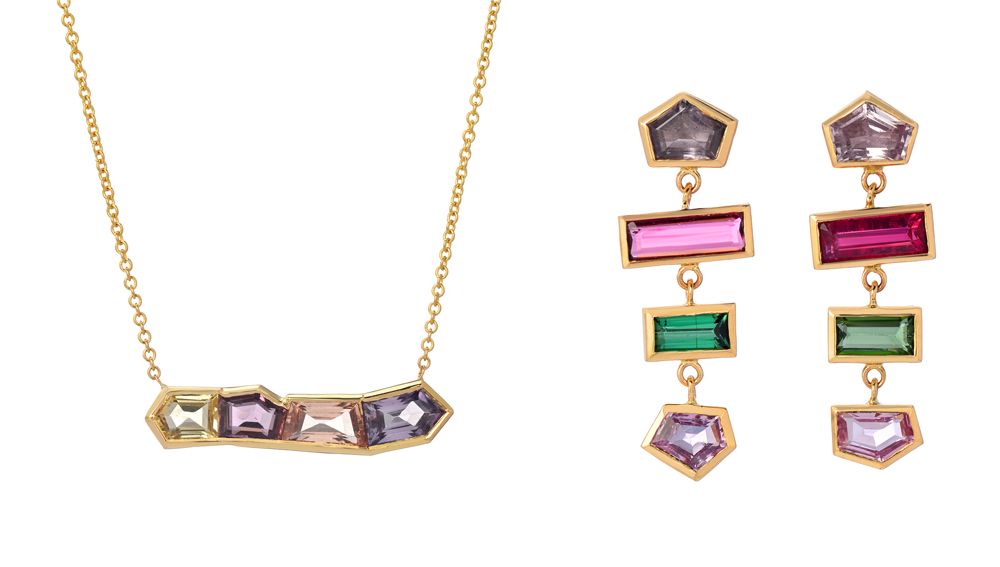 Does your heart beat faster yet? Mine is! I'm obsessed!
[All images thanks to Rochelle of ERA jewelry | Photography by Robby Mueller | Collages by MoJ]