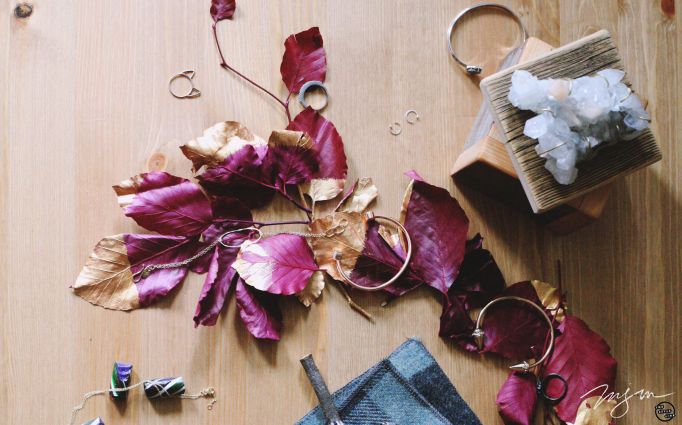 Adorn your desk or vanity table with this pretty jewelry box by The Style Line x Melissa Joy Manning. A simple square wooden box with a unique raw Zeolite stone on top. Or with multiple ones: Zeolite with Cavansite & Druzy Quartz on Agate Freeform.
In case a square box size 4"x4"x3" is too small to store your jewels, then no worries. TSL x MJM have also a bigger version which size is 6"x6"x4½. And if squares are not your thing, there is still 11"x 8" x 5½" aiting for you.
Better hurry up though because all boxes are limited edition pieces. Different styles and sizes. Just pick your favorite one!

The Echo Collection, a collaboration between Rachle Scwartzmann of The Style Line and Melissa Joy Manning has launched not this long ago . A beautiful collection of jewelry boxes that inspire thought and echo change surrounding conscious consumerism in the fashion industry.
Read more about the project collaboration here.
Good to know: 10% of proceeds will be donated to the CFDA Sustainability Fund. Interesting, right?! More about it here.