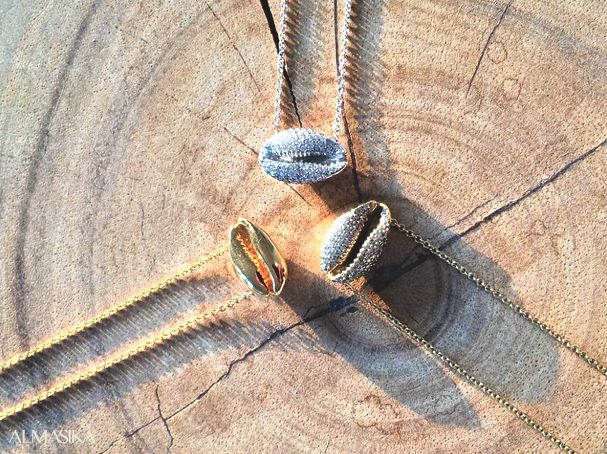 Almasika's smooth and shiny Cowry necklace, one of designer Catherine Sarr's first designs, is a 18K yellow gold necklace embedded with white diamonds.
The name Almasika stems from "Almasi", the Swahili word for diamond and "Sika" meaning gold in several West African languages, evoking the strength of two natural treasures intrinsically linked with the continent. Inspired by the history of ancient kingdoms, Almasika fuses iconic motifs with an international sensibility, to create jewelry with universal allure.
The Cowry necklace is a great example of this. Cowries have long been a symbol of prosperity, spirituality and fertility. These shells are still worn today as a talisman.

PS: the Cowry pendants are also available without diamonds.
[All images via Almasika and Colette]