Karolin Van Loon's jewelry line #ROCKAROLIN is an ode to the powerful, the dramatic and the unusually beautiful. The Belgian designer creates pieces by the use of agate, geode, black druzy agate, and emerald green uvarovite. With those stones she creates amazing pieces. Bright and colorful. And all with beautiful shapes. You can tell Karolin loves colors.
Raw and elegant is how I'd describe her 2-rock ring. A beautiful one-of-a-kind statement ring with a blue/purple big agate geode, surrounded with diamonds, with quartz crystal center and a smaller agate geode.
Where is Santa when you need him?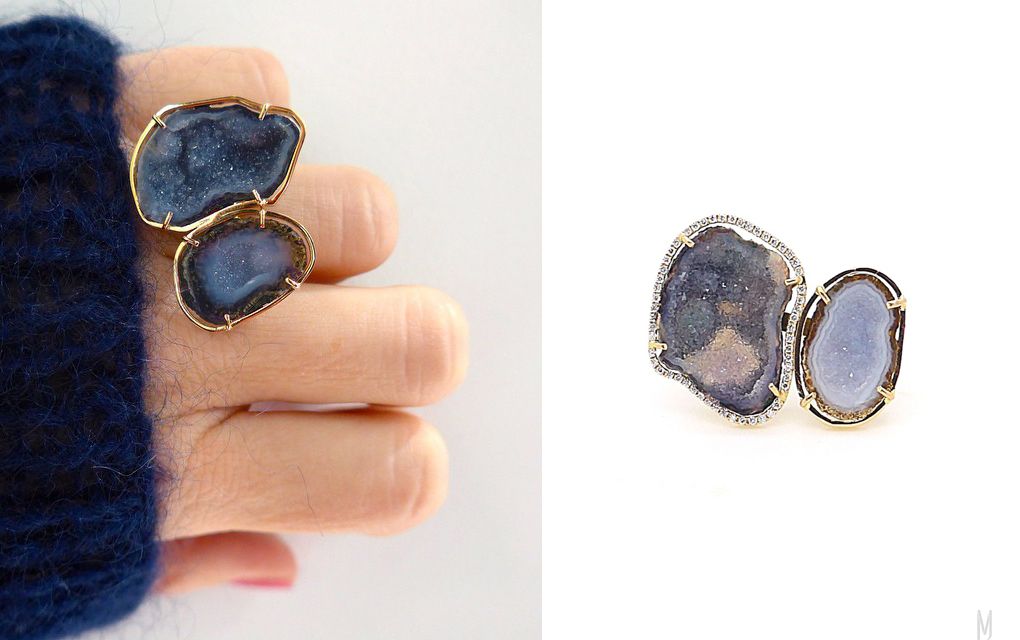 2-Rock ring also available at the Renaissance store
[Images via Karolin and Instagram | Collage and Edit by MoJ]