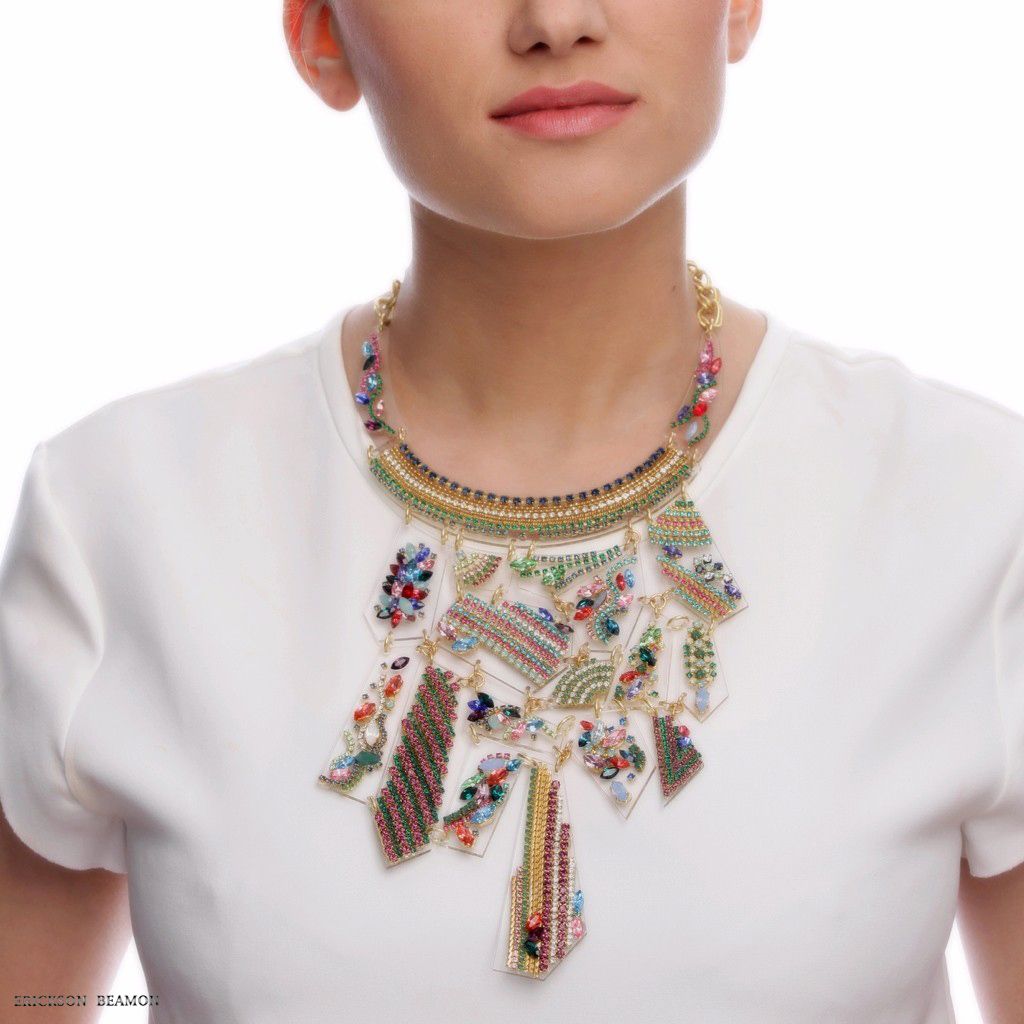 Erickson Beamon is a brand you should know about. But you might already have seen their creations on Beyonce, Sarah Jessica Parker, and many more. The designers Eric and Karen create piece for all kind of women.
Today I wanted to show this playfull piece, the Who Are You? necklace. Playful because of all its colors. Playful because of its clear panels.
PVC and  multicolored Swarovski crystals.  Quite a statement piece if you ask me.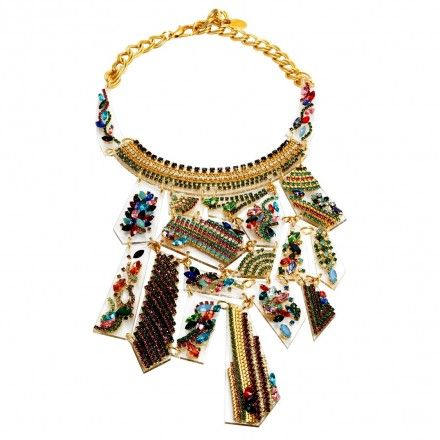 [All images via Covet Chic]