How can I not not love this ring? Sirciam newest creation, the Starburst ring, is a beyond stunning ring with a yummy watermelon tourmaline as center stone… yup, delicious right?
It's so pretty to look -stare- at!
Chris of Sirciam on the ring:
"The Starburst ring was inspired by our Sunburst ring. We wanted to create something similar but different, something more fragile and on a smaller scale but with a big presence. The center stone is a bicolor primarily pink with some green hue tourmaline surrounded by green and white sapphires along with brilliant white diamonds. We love how eccentric the ring looks yet remains stately."

The Starburst ring is a breathtaking shimmering ring that brings out the sunshine in even the darkest of nights.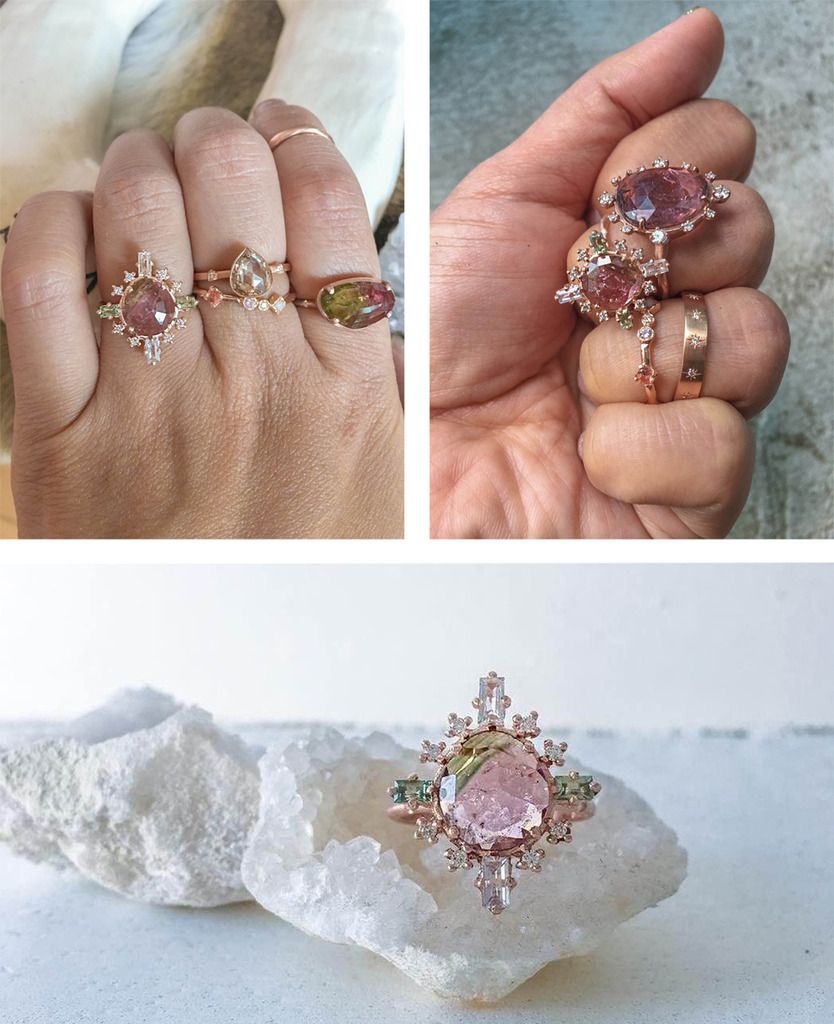 Elongated green and white sapphire baguettes surround the tourmaline center stone with just a twinkling of diamonds.
The ring is made of a 1.72 carat tourmaline center stone & 0.54 carats sapphires & 0.09 carats diamonds set in 14k rose gold. Dazzeling!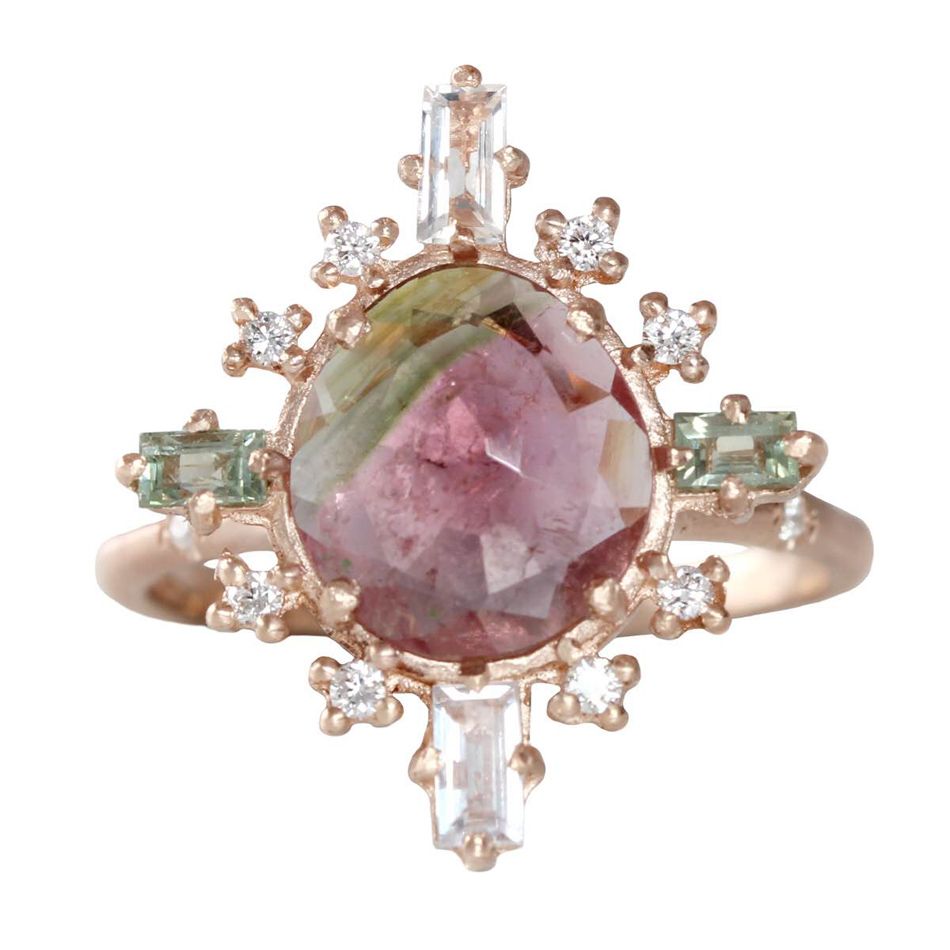 [All images thanks to | Collage and edits by MoJ]