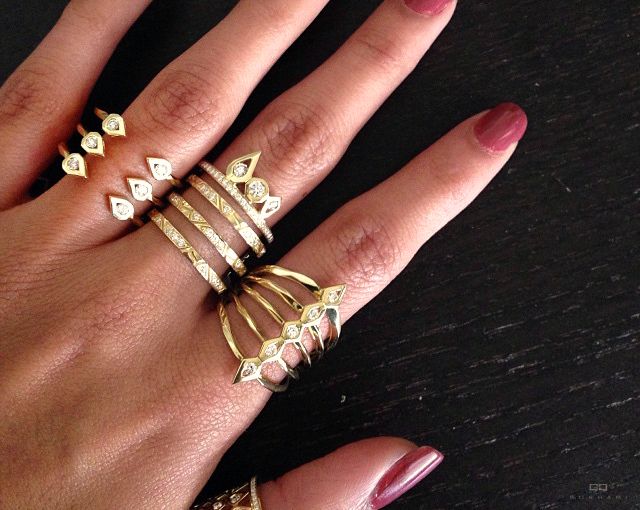 Nothing as good as a great selection of rings. My weakness/love for rings has now brought me to Ron Hami and his newest rings.
The Anette ring is one of my favorites. Perfect to stack with other golden rings to create that statement effect.
As Coco Chanel once said: "A girl should be two things: classy and fabulous.". The Anette ring is definitely a girl like that.



[All images via Ron Hami and Instagram | Edit and collage via MoJ]