Love or hate skulls but this The Bitter End ring by Windfall jewellery is quite nice. A single skull with a gemstone set beside it.
This ring is even available with any gemstone you want. To preorder, of course. This option is really a plus.
In case you love this ring, then be sure to look at the A Watery Grave ring. A double skull ring with a gemstone in between. (see image below)
Personally, I am still undecided which I like best. But what I can say is that Windfall jewellery has some kickass pieces.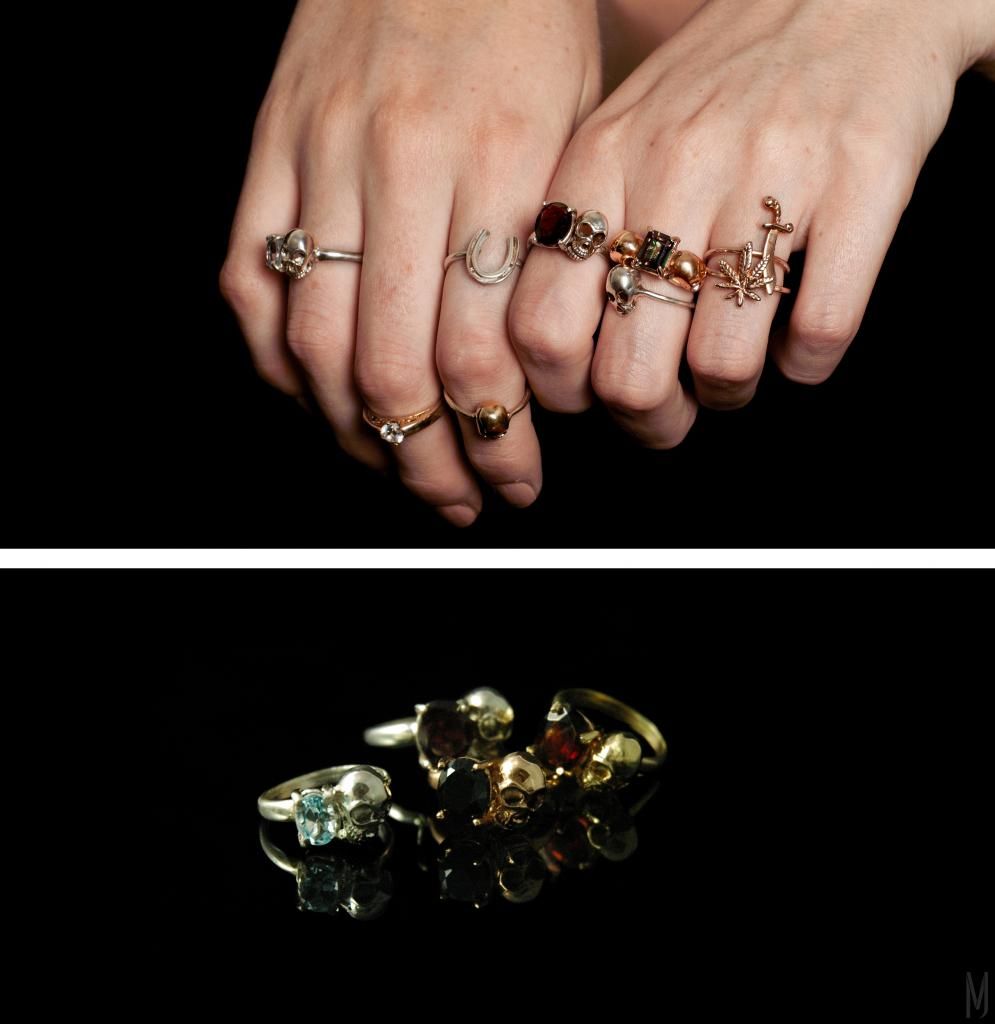 [All images via Windfall | Collage and edit by MoJ]