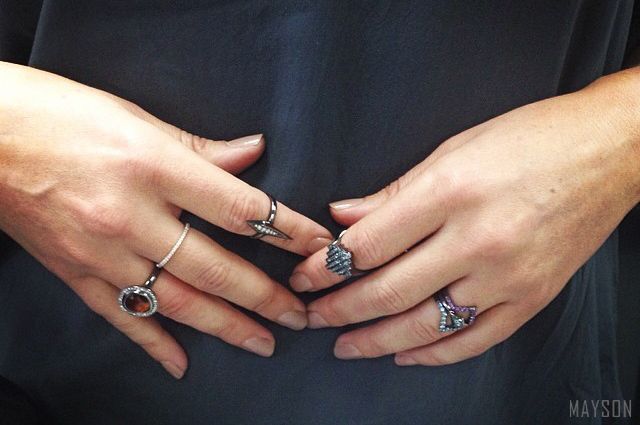 This pretty Spike ring which is one of my favotite pieces by Mayson.
It's not just the shape of it but it's that one thing. The details. I am talking about the white diamonds. They make this ring look more fabulous.
At least, that's what I think. My opinion. This ring is fancy and rad at the same time. Yup, I adore this Spike ring.