The first time I ever loved a dagger was when I fell in love with Bon25 Jovi's music and discoverd their logo (dagger through heart). The second time was when I saw Jewels for Gypsies Diamond Ruby dagger studs. They are set with a single diamond in the hilt, and finished with an oxidized gold and ruby 'bloody' tip. So damn badass but so fine too.
How can you not not resist them? The perfect little addition if you're looking for a new eargame because with this you can do no wrong. You only will make me jealous, haha.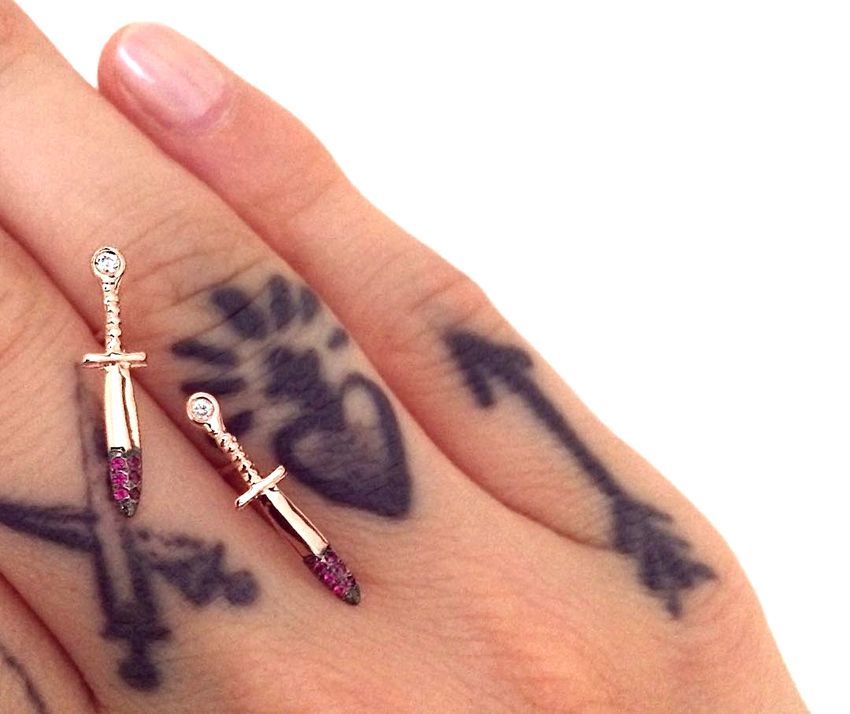 Angela from Jewels for Gypsies strives to offer only the most compelling and wearable jewels for the modern-day spirit with a wild heart and a gypsy soul. The collection is inspired by my love for jewelry throughout the ages, from the simple beauty of Mexican Silver to the rarest Georgian gold. I pride myself on eschewing the common "jewelry snob" perspective, and instead appreciate each piece's intrinsic value for its aesthetic beauty and construction.
These hanmade studs are just perfect and a must have to anyone who wants her eargame on point. These babes are killing it!
Available as single and pair.