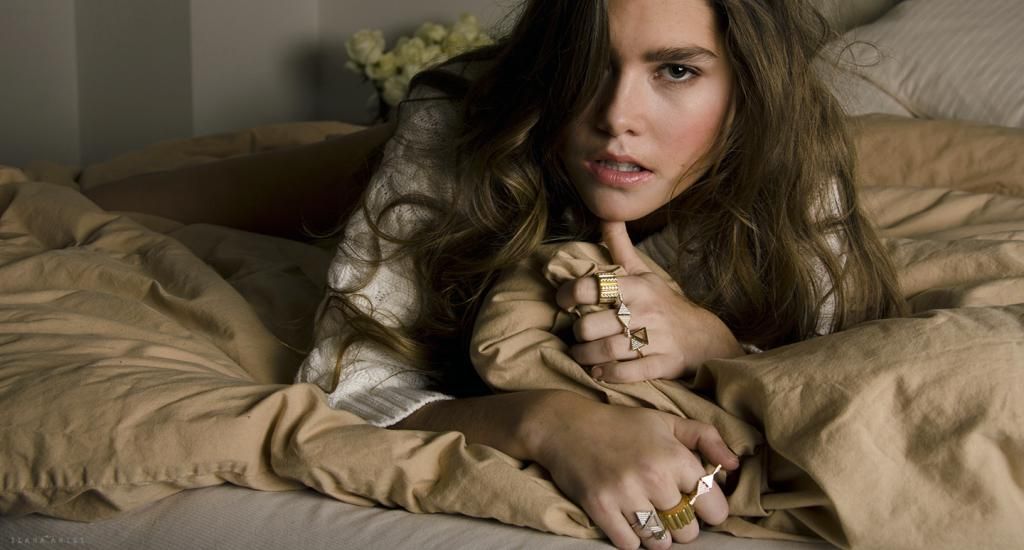 I have fallen in love with a few pieces by Ilana Ariel. The Multi Stone long bar necklace and ring from Ilana's newest Stepping Stone collection to start with. And to name a few more, all the Cresent pendants of the Legacy collection. They are so dreamy. All these pieces are gorgeous and even beyond. Perfect for everyday wear.
Today I am happy to bring to you more about designer Ilana Ariel, her jewelry and what inspires her.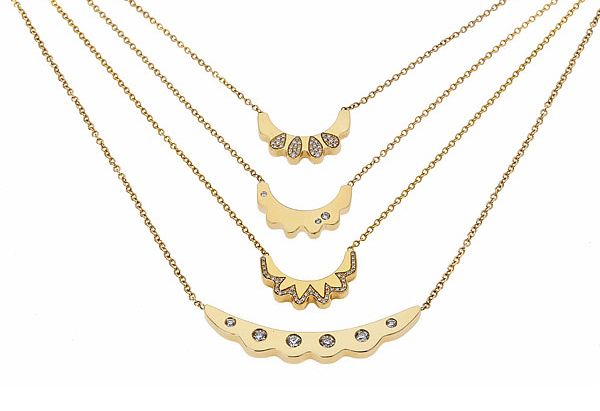 How has your jewelry education helped to influence your work?
I learned from the very beginning of my jewelry education that one needs patience when designing and creating jewelry. There are a lot of small details that need to be considered in advance before actually executing the idea.
Right now I'm taking a gemology course, and while not necessary to do what I do, it's a great way to better understand my craft and market. I was taught that if you're going to do something, then do it right. Slowly but surely, I'm learning more and more
about how to create the best quality jewelry.
Describe this season's collection?
I'm debuting my revamped Stepping Stone Collection. What initially began as hand-beaded bracelets with rough-cut diamonds and other stones has evolved into a combination of different shapes and colors in a series of bezels. The arrangement feels linear, but the outer edges of the inconsistent stones makes for a more interesting aesthetic. The result is a playful yet still refined look.
What are the challenges on designing a new collection?
The challenge for me is focusing on one idea. I have a lot of them and I'm eager to create them all! But I have to remind myself to be patient, steadfast and focused on the now.
You're known for your distinguished jewelry – where do you get your ideas and what inspires you?
Some of my designs have been inspired by my late maternal grandmother Ella, while others have been inspired by my travels, and my appreciation for textiles and mosaics. In particular, the Ten Eleven Collection began as an exploration of the concept of negative space – finding the negative shape and creating a representation of it by its side. I hope to explore this concept further and apply it to even more complex formations.
What sort of designs are you currently working on, and what is one of your favorite designs that you have ever done?
Currently I'm designing pieces that have been inspired by my time in Israel. Practically every day, I'm literally stopped in my tracks by a beautiful entryway to a building that features magnificent tiles. The patterns have proven endless and I'm captivated by not only the configurations, but the colors as well. Sometimes they are super fluid and romantic, while at others the shapes are more geometric and modern. I straddle between these two world of styles and my jewelry designs reflect that.
It's therefore difficult for me to choose one favorite piece of jewelry but I suppose it's a tie between the Ella Ring with Diamonds and the ALL Diamond Mini Triangle Pinky Ring.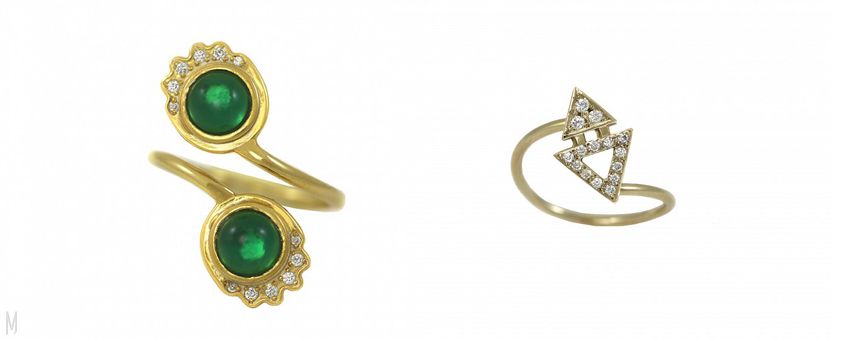 For who do you design?
I design for the woman who sometimes wants to stand out and other time prefers a more understated look. Either way, she always has a real appreciation for unique and thoughtful design. She's also socially conscious, good-natured and has integrity. Let's just say she loves to rock some fun stack rings while also rocking a big smile, and layers a bunch of dainty necklaces close to her sincere and giving heart.

Ilana Ariel is also available at FiveStory and the Spring shopping app


[All images via Ilana Ariel | Edit and Collages by MoJ]