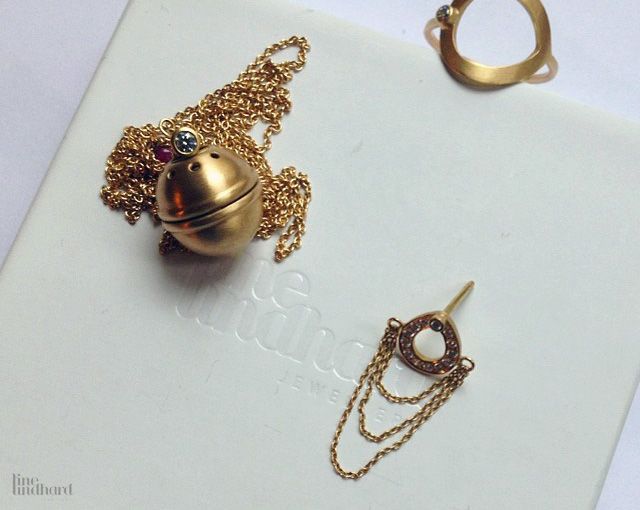 Tine Lindhard has designed an elegant necklace in 18 kt. gold pendant with a 0.10 ct. brilliant cut diamond.
The Pomander pendant with its small diamond allows you to carry your favorite fragrance around the neck and at the same time save your body from direct contact with perfume. On the chain is a beautiful little dark red ruby.
Many decades ago, pendants were worn as decorative objects for the purpose of being a personal adornment and a way of expressing personal preference by form, material and decoration. In ancient times, pendants had several functions: Ornamentation, identification, protection (religious symbols), awards and, last but not least, a way of expressing the owner's wealth and status. Some women also wore a pendant known as a pomander. A pomander is a pendant with a container for herbs, smelling salts or aromatic vinegar, and it was used for modifying bad smells. Tines pendant continues this tradition by combining simple ornamentation with the function of emitting a scent. It's like capturing a scent within the pendant, which slowly and gently releases a fragrance.
The pendant also comes in silver.