Are you being mesmerized by this Citrine and Diamond Ring in Recycled 14k Gold rin from Arya Esha? I totally get you…how can you not not be obsessed by this design?
This wonderful beauty is part of the brands' Paradigm collection.
It's a luxurious and distinguished ring with an amazing pear shaped citrine as center stone where diamonds graciously flow around the ring band and citrine as well.
Designer Priyanka Murthy designs reflect the meaning she finds when she lets her heart do the talking and her mind do the walking.
Arya Esha, pronounced Are-ya Ee-shah, means Goddess of Truth in the ancient North Indian language Sanskrit. The inspiration for the name came from a trait Priyanka noticed in almost every person she met during her world travels as an international lawyer and scholar: We are all in search of our own truth, and we find it in different stages, roles, and places in our lives. Arya Esha honors and celebrates a person's quest for truth and meaning.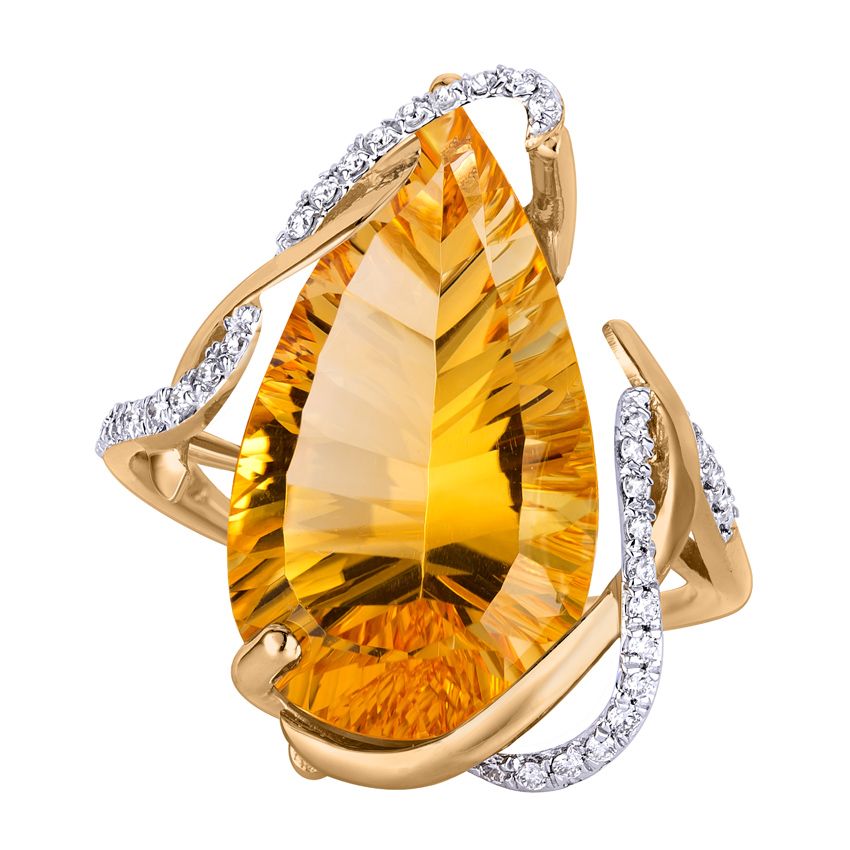 Some other amazing Citrine rings by Arya Esha: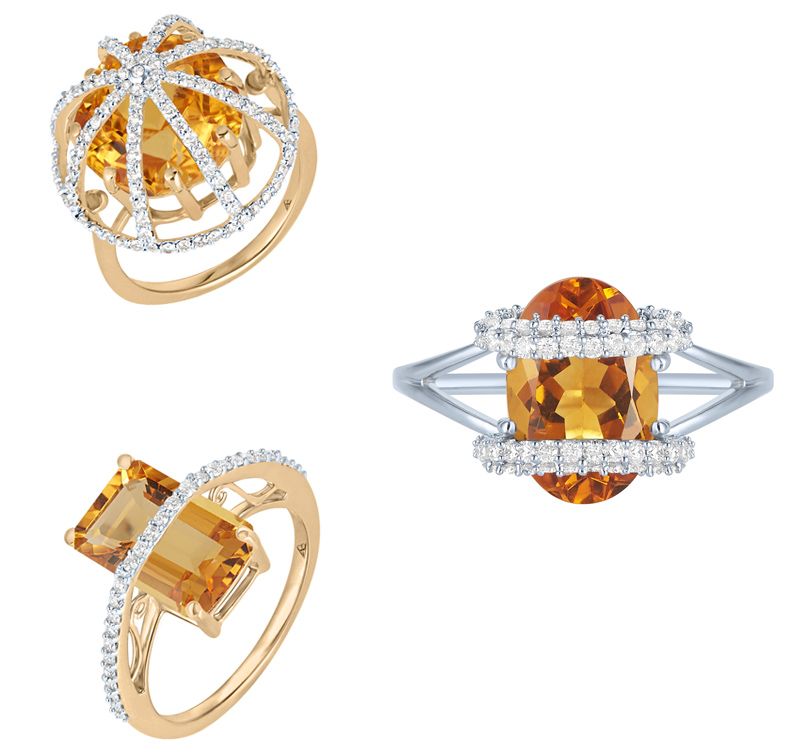 [All images thanks to Arya Esha]