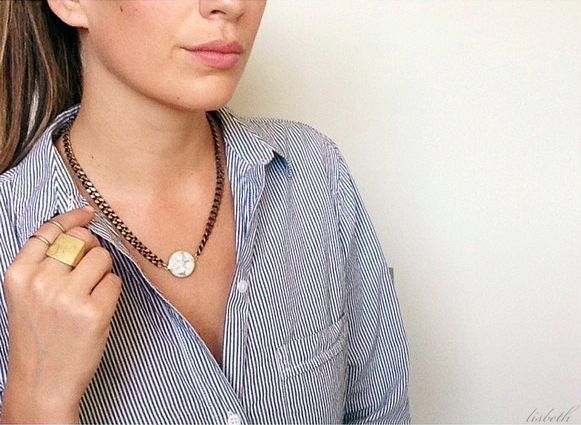 There is something about curb chains I do like. They are quite kickass. Bold, but also awesome.
The Mave necklace by Lisbeth jewelry is one of these. It can be worn at all times, especially with your casual outfit.
This necklace has an eye catching white howlite bezel stone. I think the stone and chain are a great combo. What do you think?

Note: The Mave necklace is also available with a moonstone and turquoise bezel stones. Pick your favorite!

[All images via Lisbeth jewelry and Instagram]